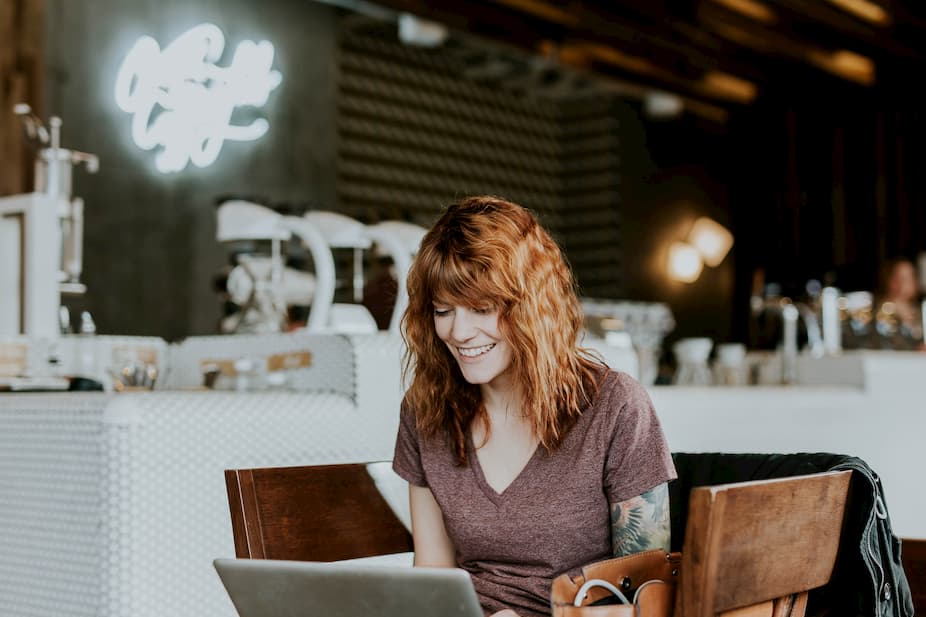 In a world saturated by easy-to-use technology and online services, it is no surprise that online therapy is quickly gaining traction. 
This comes as no surprise too, with the increased anxiety brought on by COVID-19. 
So, what is online therapy and how could it benefit you?
What is online therapy?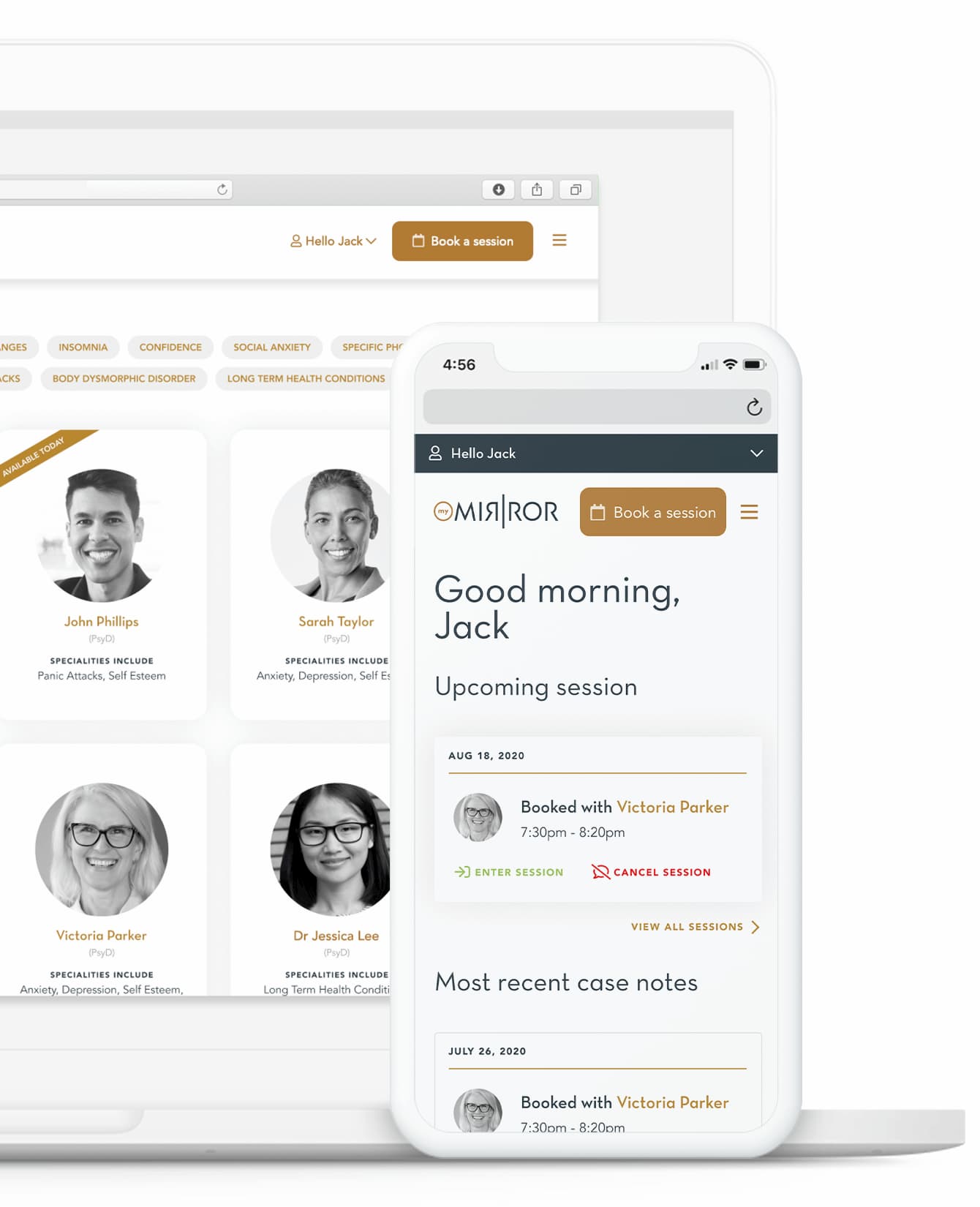 Online therapy conducted via telehealth or video conferencing platforms, can be very similar to meeting with a psychologist face-to-face. 
From your first therapy session to your last, a psychologist providing online treatment should follow the same process (including privacy policies, rules and guidelines) as they would if they were delivering your therapy face-to-face.
Online therapy is simply a newer medium that allows psychologists to provide mental health treatments and support from a distance, over the phone or via videoconferencing. This medium of therapy has been a necessity during the current COVID-19 pandemic, helping individuals overcome numerous barriers that may prevent them from seeking help during periods of isolation and/or social distancing measures.
What the research tells us about the effectiveness of online therapy  
Results from international research show that online therapy and face-to-face therapy have comparable levels of effectiveness in many cases.
One meta-analysis report, 'About the effectiveness of telehealth procedures in psychological treatments', published by the International Journal of Clinical and Health Psychology in 2012, revealed that Internet Computer-Based Treatment (ICT) was in some cases more effective than traditional methods for treating "mild to moderate" levels of depression.
This meta-analysis also revealed that online therapy is particularly effective when the client has contact with their therapist, "for example by phone, e-mail and/or video conference" as opposed to being self-directed working through online material.
In addition, this report also found that online psychology programs were most effective at treating a range of psychological problems such as depression, anxiety and specific phobias.
How similar is online therapy to face-to-face therapy? 
Online therapy uses video conferencing, audio conferencing or your phone to connect you with your psychologist. 
One significant advantage of online psychology is that you can meet with your psychologist in your own space at a time that is convenient for you. 
Other than these two key differences (and likely advantages), online psychology and more traditional methods share some important similarities: 
Registration – Your online psychologist, such as My Mirror psychologists, should also be a registered psychologist who works with evidence-based strategies to treat your concerns. Whether it be face-to-face or online, psychologists who provide evidence-based treatments like Cognitive Behavioural Therapy (CBT) and Acceptance and Commitment Therapy (ACT), are providing treatment proven to be efficacious. 
Ongoing assessment – Your psychologist will assess your situation and concerns in your first session and throughout your therapy journey. 
Collaboration – Your psychologist will work with you in a collaborative way for you to get what you want out of therapy. You can schedule follow-up sessions with the same psychologist and continue to work collaboratively together to assist you in working towards your goals. 
Skills and strategies building – our psychologist will help you to learn and build skills and strategies to help you cope and increase your resilience. 
Privacy and security – All psychologists – offering services either face-to-face or online – are bound by the privacy policies, rules, and guidelines of their relevant professional association as well as applicable Australian laws and legislation. 
6 reasons why online therapy might be a good fit for you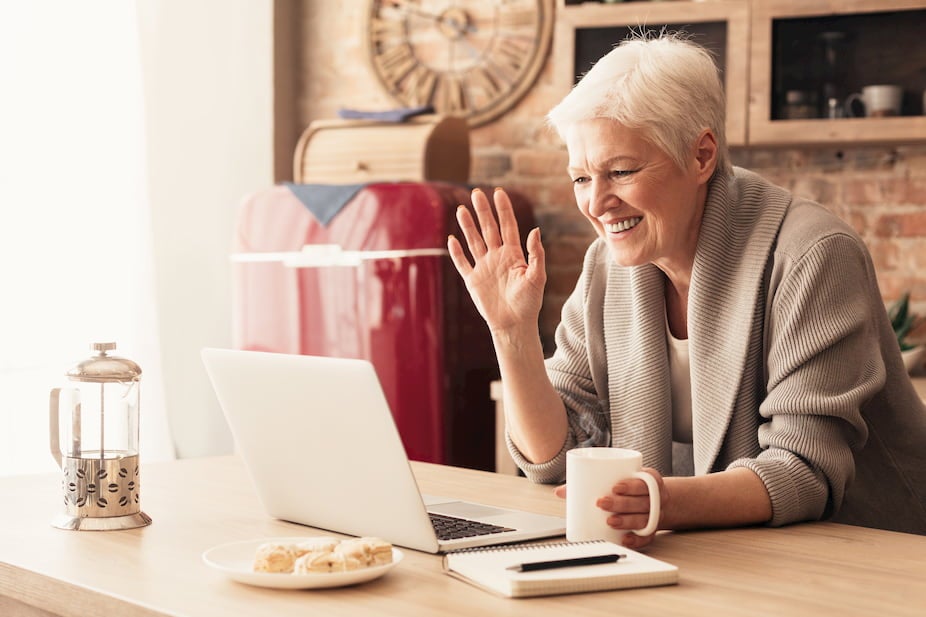 There are significant advantages to meeting with a psychologist online. These advantages are designed to overcome barriers that may prevent you or someone you care about, from seeking help.
1. Known spaces are comforting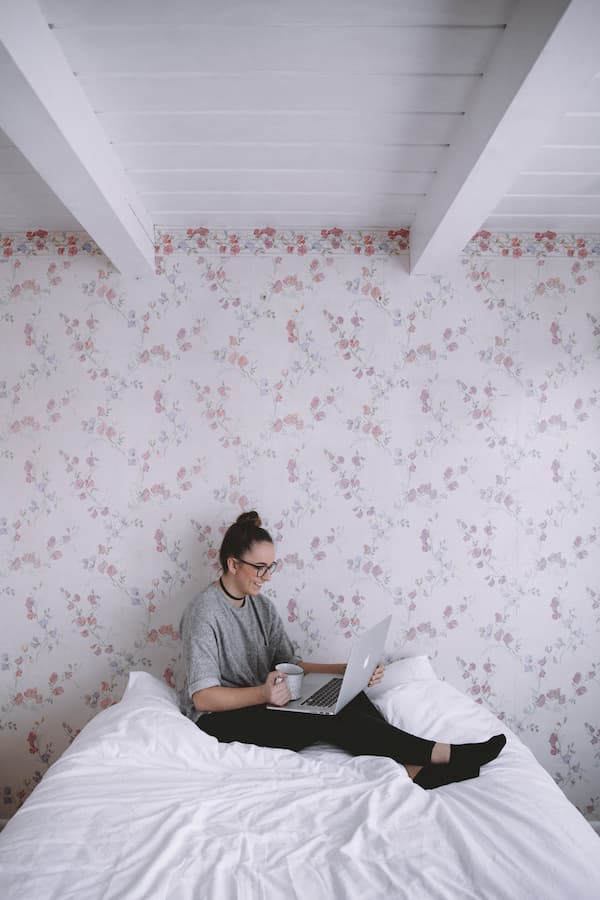 Speaking with your therapist from home, or a known space, can be comforting and private for many people experiencing distress.
In this known space, you don't have to worry about feeling like a visitor in someone else's space or not having items that may comfort you if your therapy happens to be confronting. For many, being in a known space provides more opportunity to truly relax. 
2. No travel time helps you manage competing demands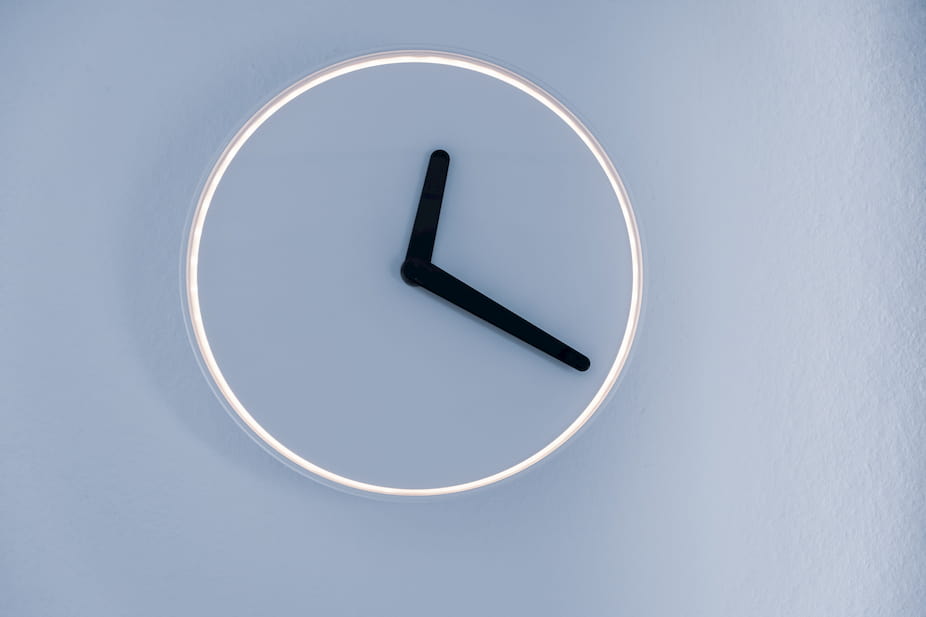 Online therapy is highly accessible. It eliminates the need for travel time, which can make a significant difference for a wide range of people juggling various challenges or commitments in their daily lives. 
Online therapy may suit you if you: 
Are time-poor juggling commitments at work, at home with your kids, or even caring for a family member. 
Have a physical condition that makes travel time consuming and/or difficult. 
Find it difficult to leave your home easily, as a new mother might or someone suffering from anxiety perhaps. 
Living in a rural, remote or even regional area, online therapy not only saves time but creates flexibility when choosing a time for your psychology appointments. It also provides access to a professional you might not otherwise have access to.
3. Online therapy can be more affordable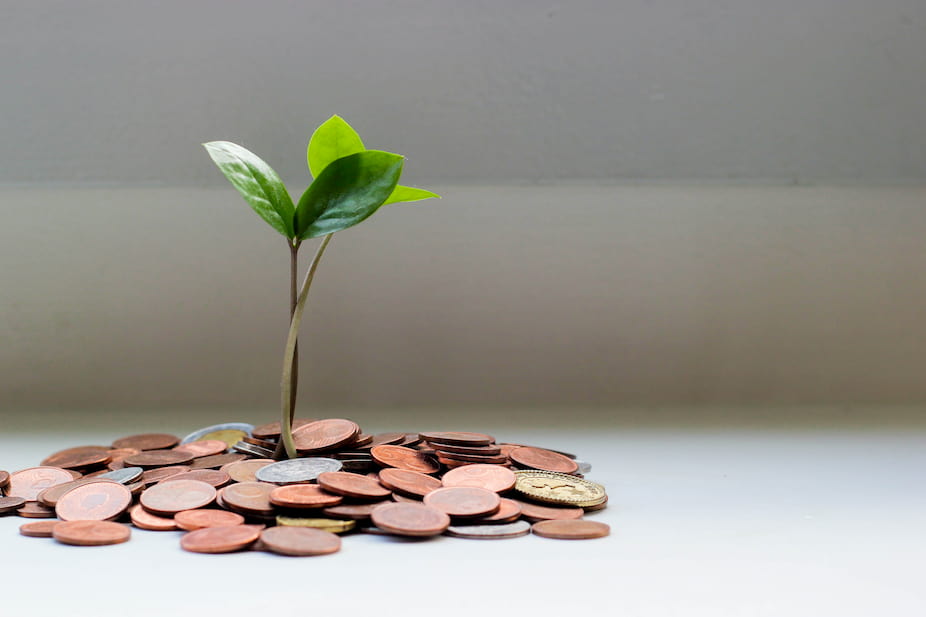 Therapists or services who exclusively offer online treatment – like My Mirror – are usually not paying for a physical therapy space and may, therefore, reduce the cost of their treatment. 
This isn't the case for all psychologists, however; those who provide online therapy from the same office they use for face-to-face appointments may charge the same for both types of sessions.
4. Online therapy is also evidence-based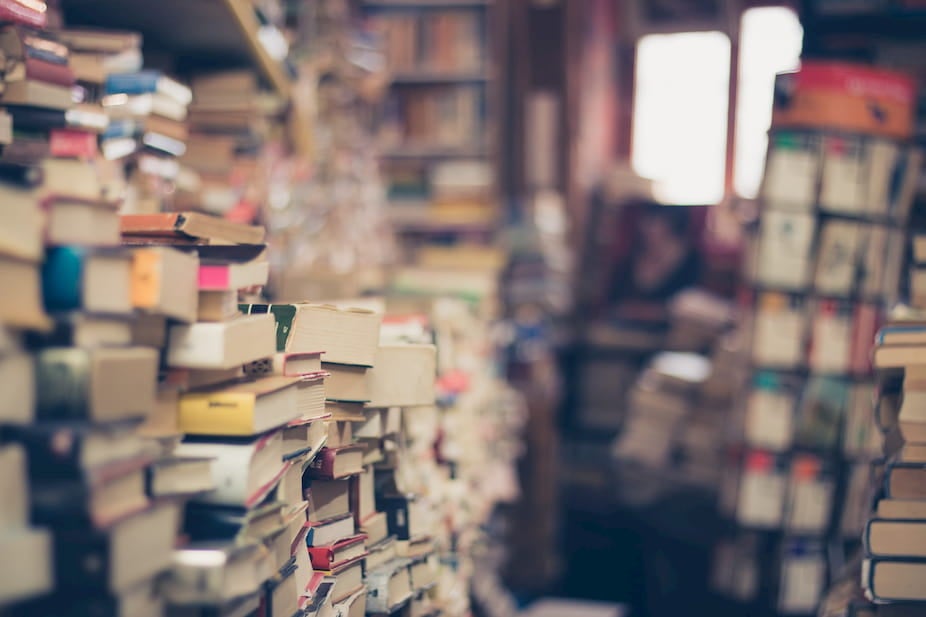 Psychologists who deliver sessions using video conferencing use evidence-based approaches just as they would when delivering face-to-face sessions. The most common evidence-based treatments include: 
Cognitive Behavioural Therapy (CBT) – this takes a practical approach to solving problems, where negative and unhelpful thoughts and  behaviours are identified and you work on adjusting these to be more helpful and realistic. This approach is widely used has been shown to be very effective for a range of mental health concerns.
Acceptance and Commitment Therapy (ACT) – this type of therapy teaches mindfulness (nonjudgmentally paying attention to the present moment) and acceptance skills to respond to situations and experiences we can't control. It also focuses on helping you to identify what is important to you to help you to take action in leading a life that is meaningful and fulfilling. 
Other common evidence-based treatments may include: solutions focused brief therapy, narrative therapy, mindfulness-based cognitive therapy, interpersonal therapy and emotion-focused therapy, schema therapy and dialectical behavioural therapy.
5. Online therapy may be less daunting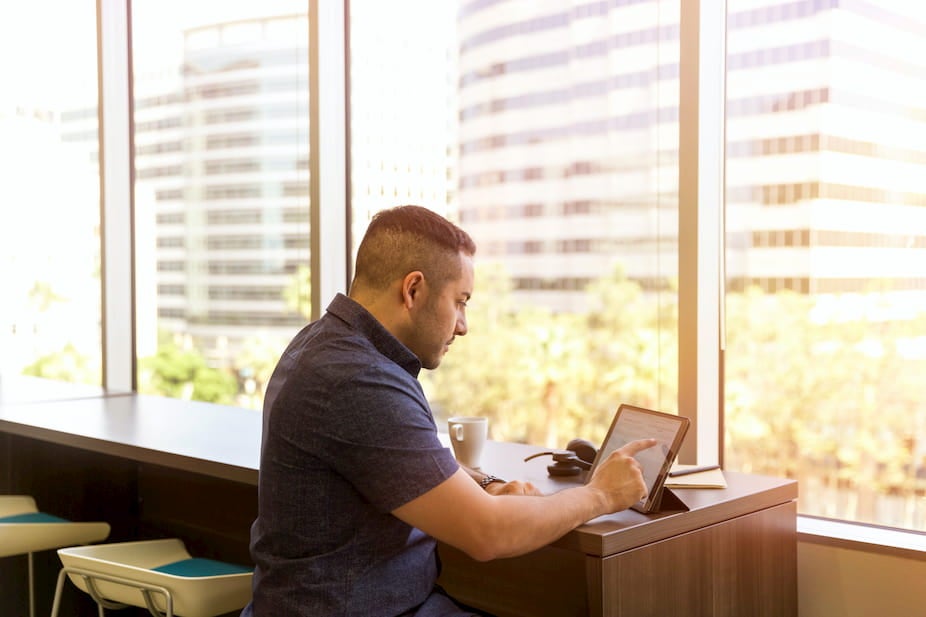 Taking the first step to reach out to a psychologist can be less daunting when you're receiving treatment from the comfort of your own home.
This avoids worrying about seeing someone you know in the waiting room of your therapist's office, or even running into someone on your way home when you may feel vulnerable or less likely to want to chit chat.
6. The connection with your psychologist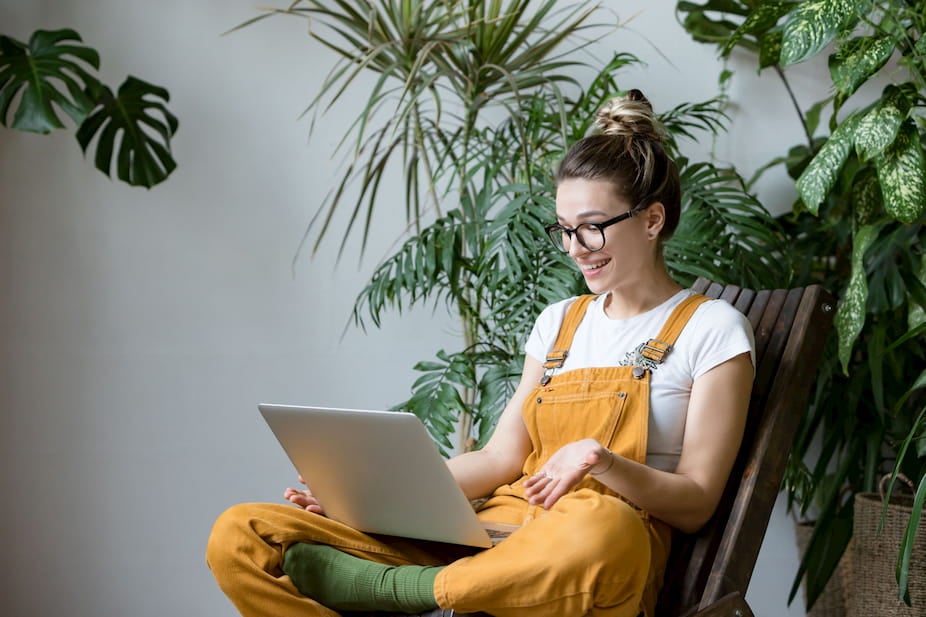 You can still feel connected with, and form a therapeutic relationship with, your therapist when you speak to them through an online or telehealth platform. Online therapy could even make you feel more comfortable opening up to your therapist. 
Is online therapy a good fit for you? 
For many, it can be very confronting to imagine speaking with someone new in an unknown space, while embarking on a new and challenging experience. 
These challenges can be harder – even acting as a deterrent – for individuals who are trying to process significant adversity such as grief, trauma, anxiety, depressions, or even substantial life changes. 
For others, the perceived stigma attached to speaking with a psychologist face-to-face can get in the way of seeking help.  
It is for these reasons that many will choose online therapy over face-to-face therapy because they can acclimatise to therapy from the comfort of their own home.  
If you're wondering whether online therapy will be the right fit for you, you might consider your responses to the following questions. If you answer 'yes' to most of these statements, online therapy might be a very good fit for you.
"I've considered seeking support from a psychologist but I: 
…have been too nervous to make a booking."
…am worried about bumping into someone I might know in the waiting room."
…don't have the time between work, family and other commitments."
…don't have a registered psychologist within close proximity."
…have tried to get a booking and have been informed there are long waitlists."
Thanks to the convenience of our readily available and out of hours psychologists, seeking therapy is easier than ever. Our psychologists are available online via video conferencing up to 21 hours a day. Browse via our 'find a psychologist' page and our team is available by chat or phone should you need any help.
If you have already booked your first online psychology session, download our eBook on How to prepare yourself for your online psychology session.