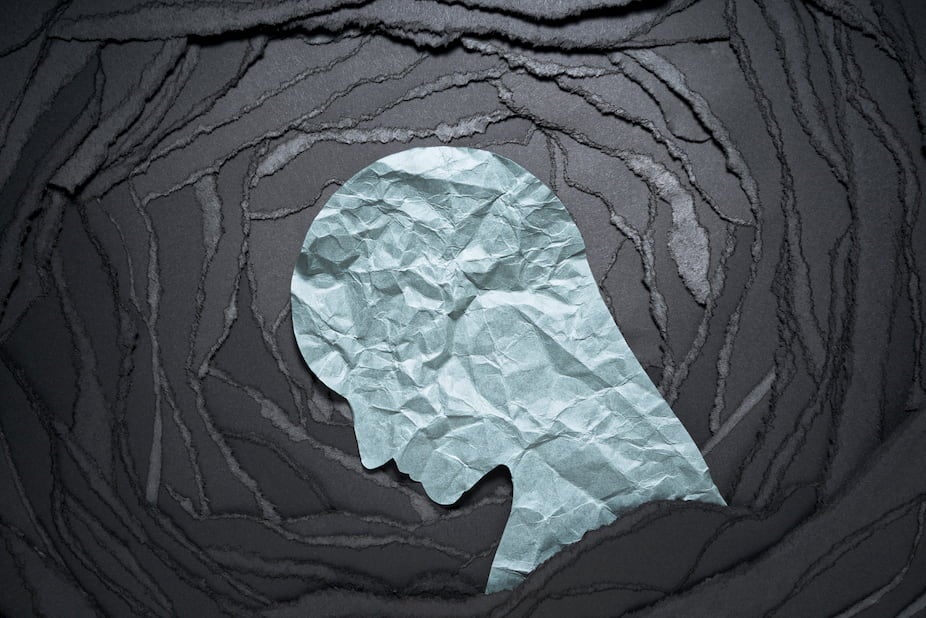 Around 50% of Australians will experience some form of mental illness in their lives and many more are likely to experience some level of psychological distress. 
According to the Australian Bureau of Statistics (ABS) "In 2017-18, three in five adults (60.8%) in Australia experienced a low level of psychological distress."*. 
Distress, which may result in sadness, anxiety, low mood and even depression, can be brought on by significant life changes such as (but not limited to) job loss, a relationship breakdown, illness, or even perhaps adjustment to different life roles such as parenthood. Sometimes, we can also experience psychological distress without being able to identify a specific trigger or change.  
Whether it be a mental illness or distress you're suffering, speaking to a professional about your mental wellbeing concerns is a necessary – and courageous – first step.  
Working with a professional allows you the time and tools to unpack your thoughts, emotions and behaviours and start working towards getting to know yourself and responding effectively to challenges. Therapy also gives you the opportunity to build a skill set of useful and efficacious strategies and tools to strengthen your emotional resilience and can make addressing mental health concerns, or even maintaining your mental wellbeing, a lot more manageable and rewarding.
So, which professional is best suited to your needs?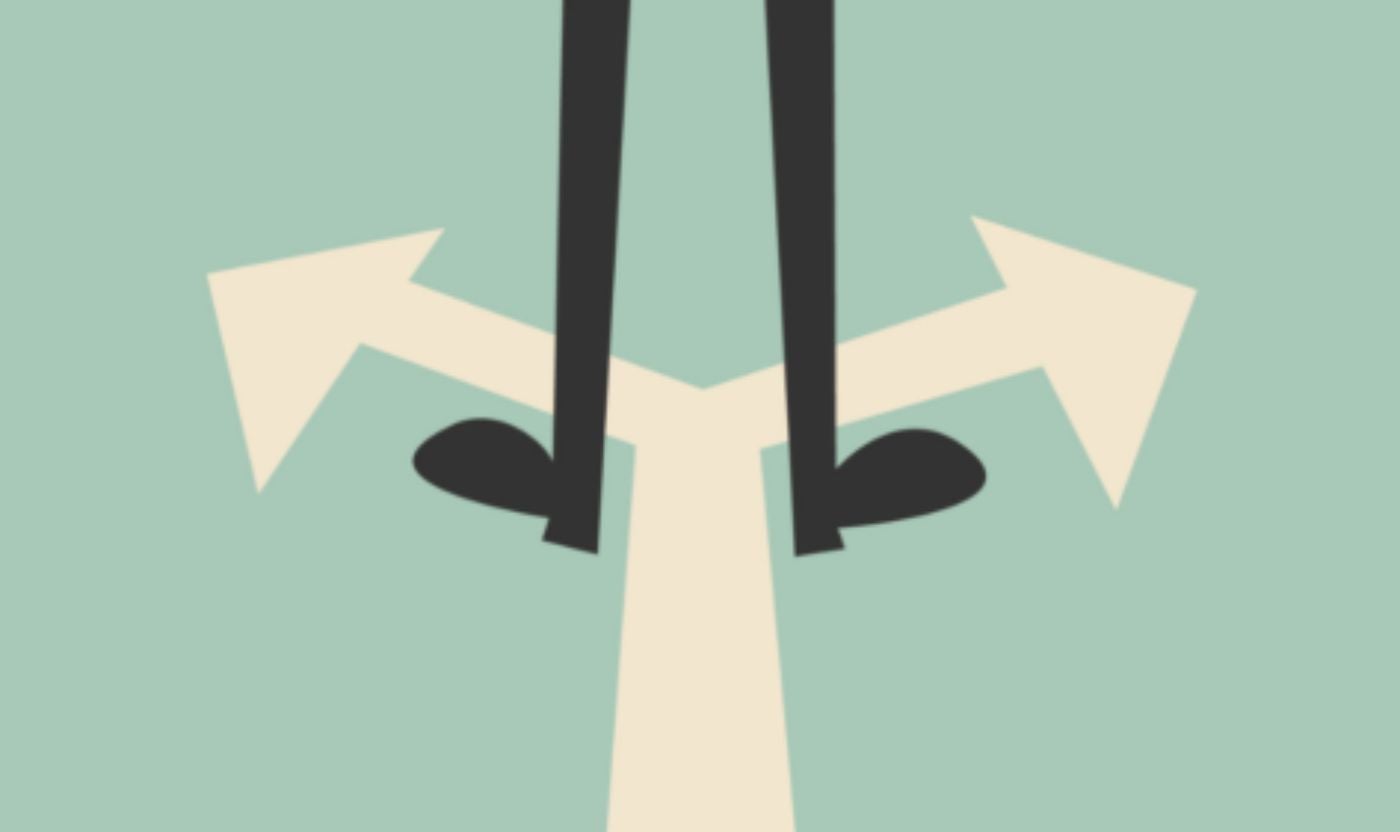 The right treatment can be life-changing, maybe even lifesaving. But how do you know where to start? 
One place to start is to find out a little about the types of clinicians available and what kinds of mental wellbeing concerns they tend to treat. 
You may have heard the word psychotherapist from time to time. This is a common term used to refer to a counsellor, therapist, psychologist, or psychiatrist.  
Any of these professionals can provide therapy but only some of these are regulated by Australian Government boards which hold requirements for training and ongoing professional development. 
Your GP
When taking the brave first step to addressing your mental wellbeing concerns, it pays to see your GP first.
We recommend this for three reasons:
Trust and familiarity – they are likely to be someone you feel comfortable opening up to about your mental wellbeing  -especially if you've been hesitant to discuss this in the past.
Training – All GPs have some training in mental health and they can conduct an initial mental health assessment to determine whether you are eligible for a Mental Health Care Plan (MHCP). A MHCP will allow you to access up to 10 subsidised sessions per calendar year with Medicare rebates, which makes reaching out for help that little bit less daunting. According to a web report released by the Australian Institute of Health and Welfare (AIHW), titled Mental health services in Australia, "10.6% of Australians received Medicare-subsidised mental health-specific services in 2018–19, an increase from 5.7% in 2008–09."**
They know your background – If you have a regular GP, they will know your medical history, which may be useful when they assess your mental health concerns
According to Australian GPs, psychological concerns were the most common issues managed in 2017, as released in a report by The Royal Australian College of General Practitioners, General Practice: Health of the Nation***.
This finding suggests that experiencing psychological distress is quite common among Australia's population.
However, you don't have to be suffering from a diagnosed mental health condition or visit a GP for an assessment, to be able to work with a psychologist.
You can simply find a psychologist who you think might best suit your mental wellbeing concerns. Online therapy through video conferencing is fast becoming a convenient alternative to face-to-face therapy amid the COVID-19 pandemic.
Counsellors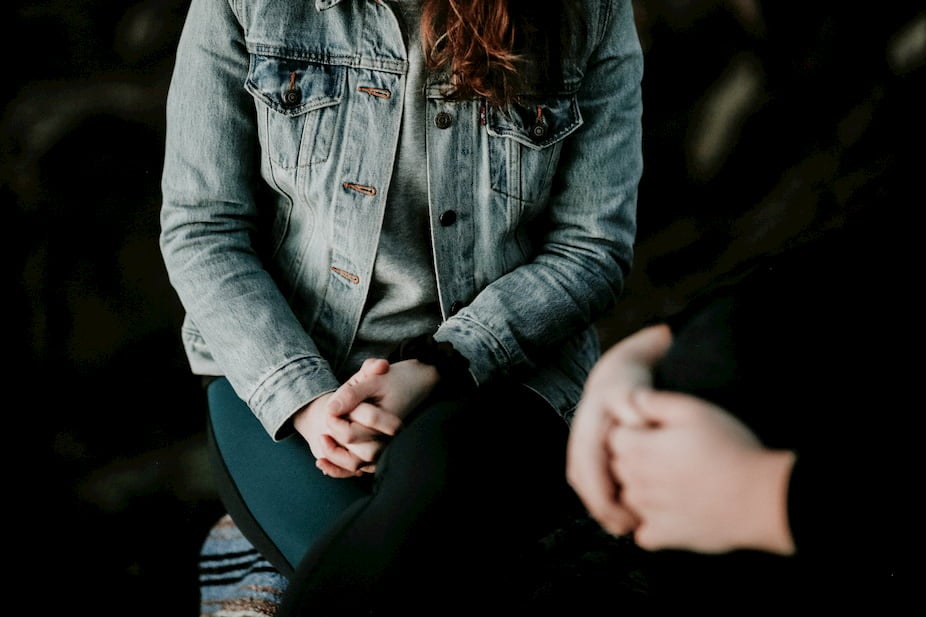 A counsellor or those using the title 'therapist' often provides talk therapy and support and this title may be used by a number of professionals (such as family therapists, social workers, and coaches for example). However, not all counsellors have received formalised training and this title are part of a self-regulating profession.  
That means that counsellors are not registered by the Australian Health Practitioner Regulation Agency or Psychology Board of Australia like the titles of a registered psychologist, clinical psychologist, or psychiatrist. 
Psychologists – registered and clinical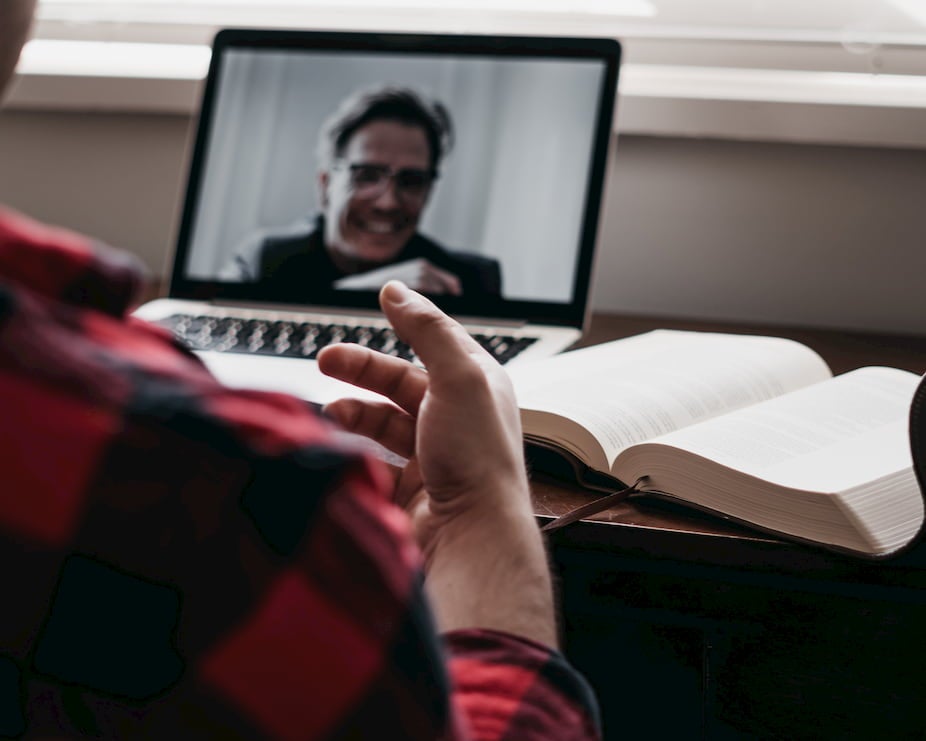 The title of psychologist is regulated, and these clinicians fit into certain criteria in order to be registered with the Psychology Board of Australia (a requirement to practice).
Registered psychologists – To be eligible for general registration as a psychologist, in addition to the minimum qualification of four years accredited study, applicants must have also completed either one year of accredited postgraduate study and one years supervised clinical practice, or two years supervised clinical practice. 
Clinical psychologists – must meet the above requirements as well as having completed specialised two year post-graduate clinical training (such as a Master of Clinical Psychology).
All psychologists (both General and Clinical) undertake continual education and learning in evidence-based psychological approaches to assessment, diagnosis and treatment of a wide range of populations and concerns. 
Registered and clinical psychologists address a broad range of mental health concerns including (but not limited to): anxiety, panic, sleep concerns, low mood, depression, self-esteem, adjustment difficulties, grief and loss, trauma, drug and alcohol-related concerns, post-traumatic stress disorder (PTSD), LGBTQ issues, eating disorders, obsessive-compulsive disorders, relationship issues, anger, procrastination and perfectionism, and workplace stress.
Psychiatrists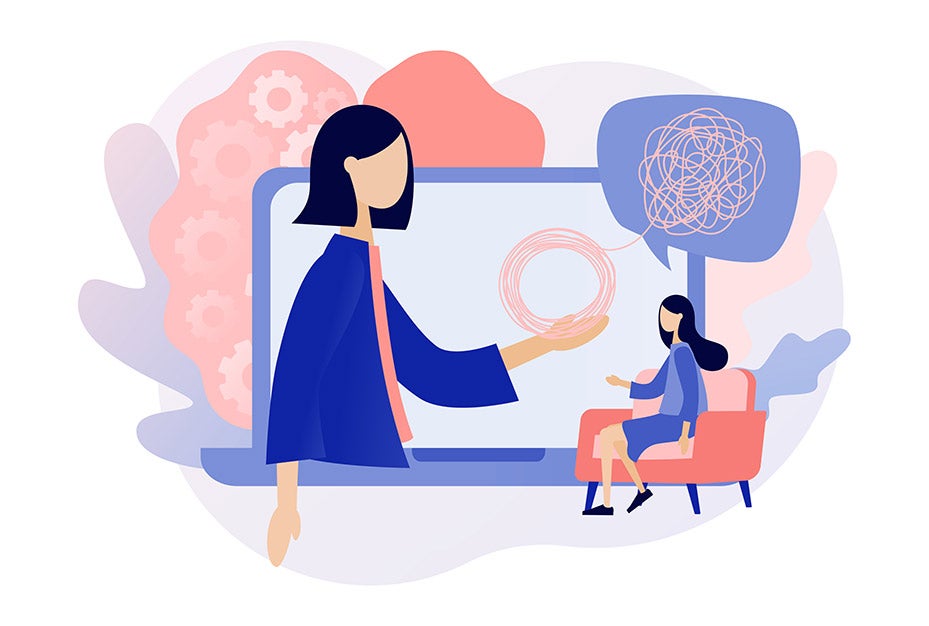 Psychiatrists are medical doctors, who are also registered. They have training in the diagnosis, treatment, and prevention of mental illness. They can also prescribe medication; which psychologists cannot do. 
Psychologists and psychiatrists often work collaboratively with each other, treating the same client at the same time.
How can I check if my clinician is registered? 
Clinicians who say they are practicing as a psychologist must be registered with the Psychology Board of Australia (PsyBA) and listed with the Australian Health Practitioner Regulation Agency (AHPRA).
You can check this by searching for your psychologist's name or registration number online with AHPRA. 
How do I choose a psychologist?
Finding a psychologist that suits your individual needs is also important when it comes to feeling comfortable with therapy and getting the most out of your sessions. 
Finding the 'right fit' with a psychologist makes it easier for you to work openly on your difficulties, challenge your thoughts, build trust and rapport, adjust your responses and make meaningful changes and reach goals.
There are two ways to help you find a psychologist who can help you meet your goals: 
Read a psychologist's bio to get a feel of who they are and how they work 
Do some reading about the kind of therapy you might be interested in pursuing and then look for a psychologist that works within those therapy modalities.
How do I tell whether my psychologist is the 'right fit' for me?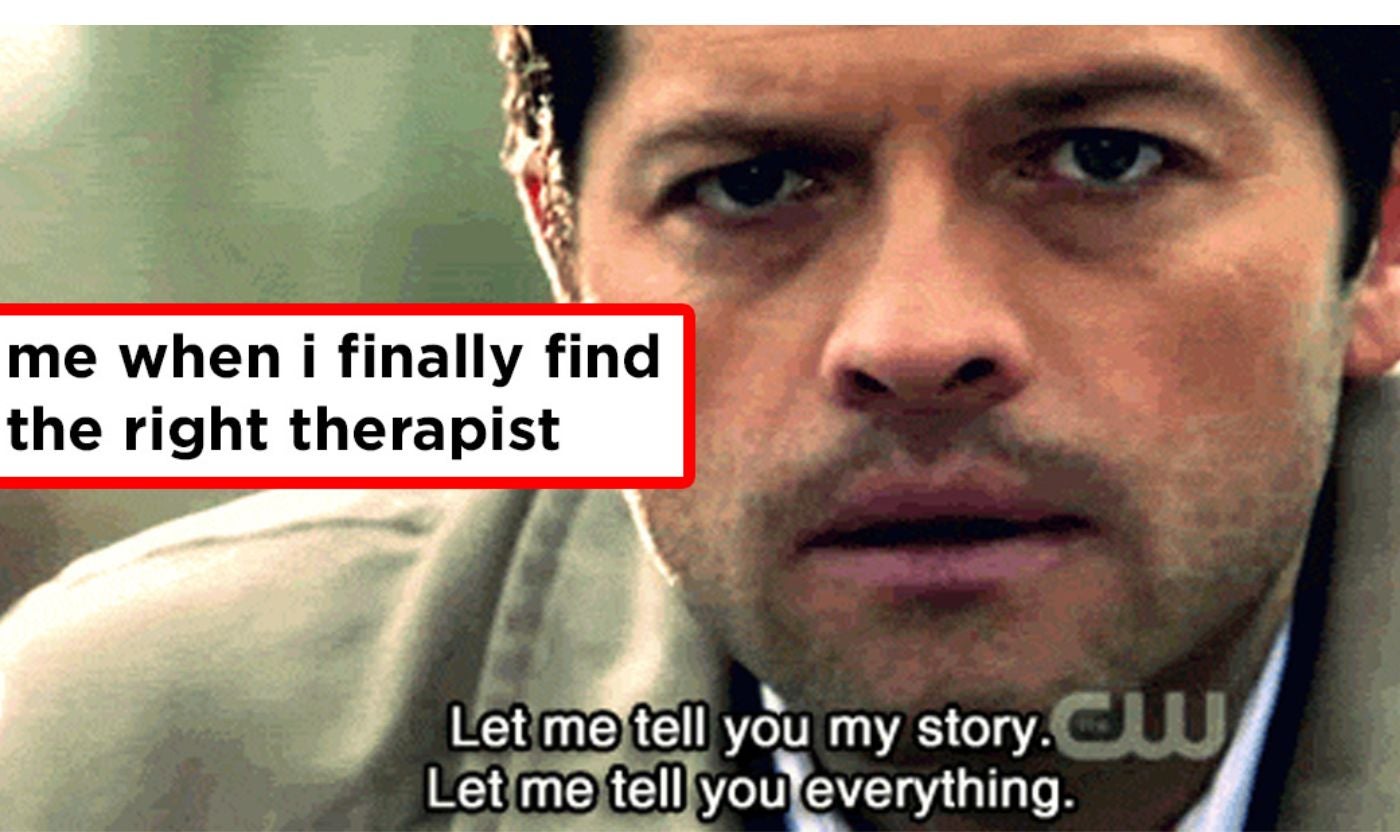 Part of finding the 'right fit' is about finding a clinician with the qualifications and experience in the areas of mental health that you would like to address in yourself. 
However, finding the right psychologist is also about feeling a sense of trust and comfort working with them. 
Remember that sometimes this trust and comfort takes a while to establish, and sometimes the things you talk about in a psychology session can be inherently uncomfortable. However, you can ask yourself questions like: 
"Do I feel comfortable or safe in sharing and discussing my story and struggles with this person?" 
"Do I feel comfortable to reveal how I feel, react, and behave in different situations?" 
"Is there a sense of trust here?" 
"Do I feel heard and understood?" 
"Do I feel challenged?" 
"Does my psychologist help me learn about myself?" 
"Does my psychologist show me compassion and acceptance?" 
"Do I feel like we are starting to progress towards achieving my goals?" 
Your psychology sessions are about what is right for you and so, if you have any questions or concerns you should also feel comfortable in raising these with your psychologist. 
Sometimes, by talking about these concerns, you're able to overcome them as a team in the session. 
Give it a few sessions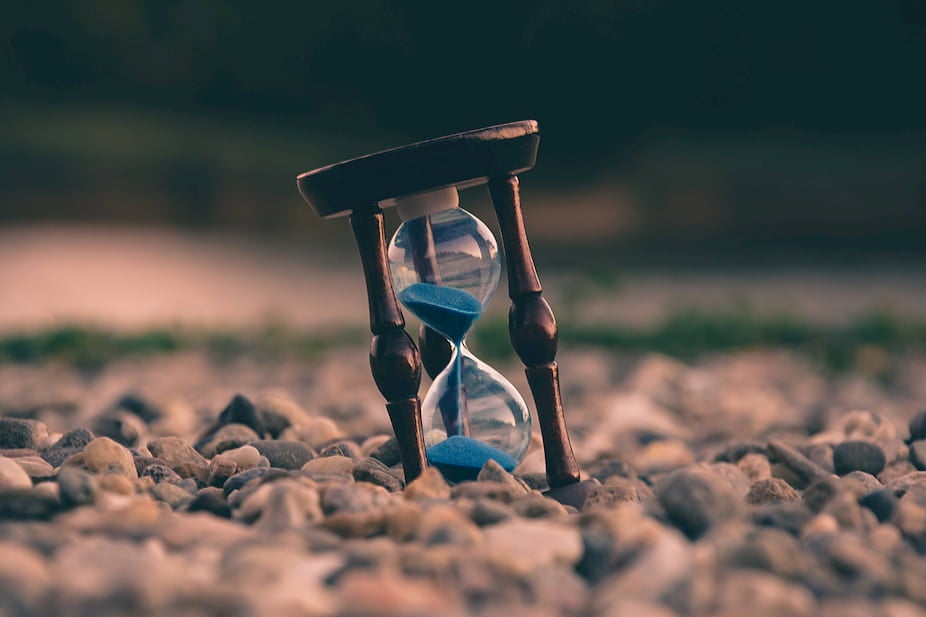 Ultimately, therapy is about developing a greater understanding of yourself and reaching goals that are important specifically to you. However, therapy can be daunting. 
So, it can sometimes take a few sessions to become comfortable with not only your therapist but the process of therapy. It is a good idea to work with your psychologist for a few sessions before you assess whether they're a 'good fit' to help you work towards your goals. 
Ultimately, therapy is about working towards your goals, so you need to be able to give your psychologist feedback if you'd like something adjusted. It is okay to be open with your psychologist if you've got questions or you'd prefer to be working with strategies other than those they have suggested or would like to shift the focus of your sessions. 
What to do if you've determined it's not a 'good fit' with your psychologist? 
If you find, after a few sessions, that your psychologist isn't the right fit for you, it doesn't mean psychological therapy isn't right for you. It just might mean that you might need a different therapist. 
You've already started on your journey to becoming a stronger you, so you deserve the chance to try again and find another psychologist. 
It is always a good idea to discuss this with your current psychologist if you feel comfortable doing so. Sometimes, communicating openly about this can help to overcome the problem, or your psychologist may even direct you to find a clinician who is a better fit. 
If not, they may be able to recommend you to someone else who may be better suited to help you achieve your goals.
References:
*Australian Bureau of Statistics (ABS) (2018), National Health Survey: First Results, 2017-18 (4364.0.55.001), https://www.abs.gov.au/ausstats/abs@.nsf/Lookup/by%20Subject/4364.0.55.001~2017-18~Main%20Features~Psychological%20distress~20 
**Australian Institute of Health and Welfare (AIHW), Mental health services in Australia, last updated 21st July 2020, https://www.aihw.gov.au/reports/mental-health-services/mental-health-services-in-australia/report-contents/summary-of-mental-health-services-in-australia
***The Royal Australian College of General Practitioners. General Practice: Health of the Nation. East Melbourne, Vic: RACGP, 2017. The Royal Australian College of General Practitioners Ltd, https://www.racgp.org.au/download/Documents/Publications/Health-of-the-nation-2017-report.PDF