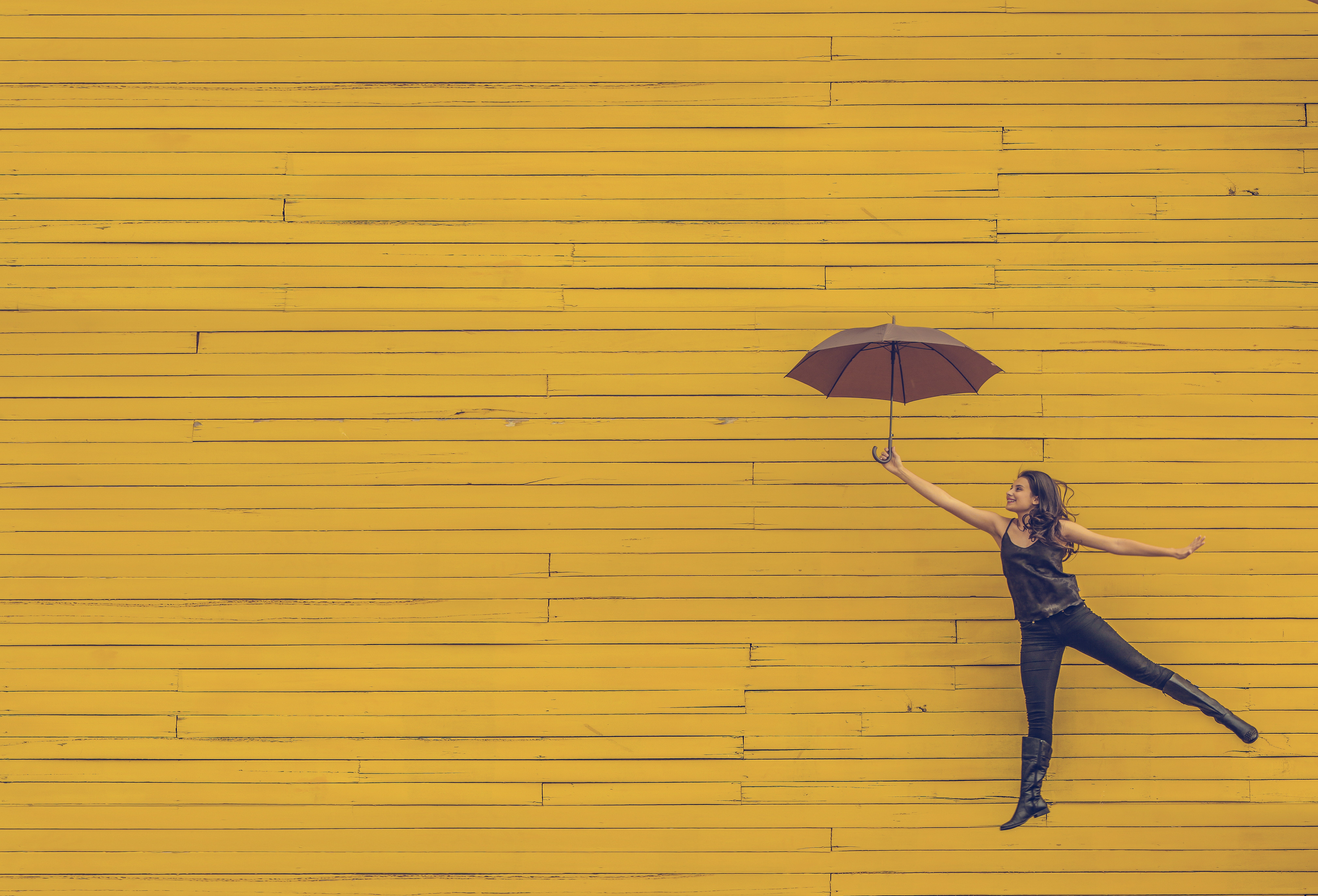 If you're a Victorian, or a Melbournite, slowly emerging from strict lockdown measures you're likely to be keen to stretch your legs, so to speak. 
Deferred and long-awaited plans to relive those #lastnormalphoto experiences are likely to be on the forefront of your mind as you ease your way back into the public sphere. 
Rediscovering 'normal' by having more contact with friends and family (in the flesh!) or leaving the house at night will be achievable again now that gradual easing of restrictions has begun. 
My Mirror's Chief Psychologist, Kate Blundell says, even if it is at a physical distance and with a mask on, being able to appreciate sights, sounds and smells other than those found in your homes will begin to fulfil the yearning for a sense of normalcy. 
"It's like returning from a long trip and driving back into your hometown, going to your favourite coffee shop again or sitting in your favourite park," explains Blundell. 
"For most of us, re-experiencing familiar surroundings and experiences that we've been away from for a while provides an opportunity to see usual surroundings with new eyes, noticing and taking in more. This provides an opportunity to be acknowledge and be grateful for something we might have taken for granted on the daily or just not taken the time to pause and mindfully enjoy." 
Re-emergence may not be easy and that's okay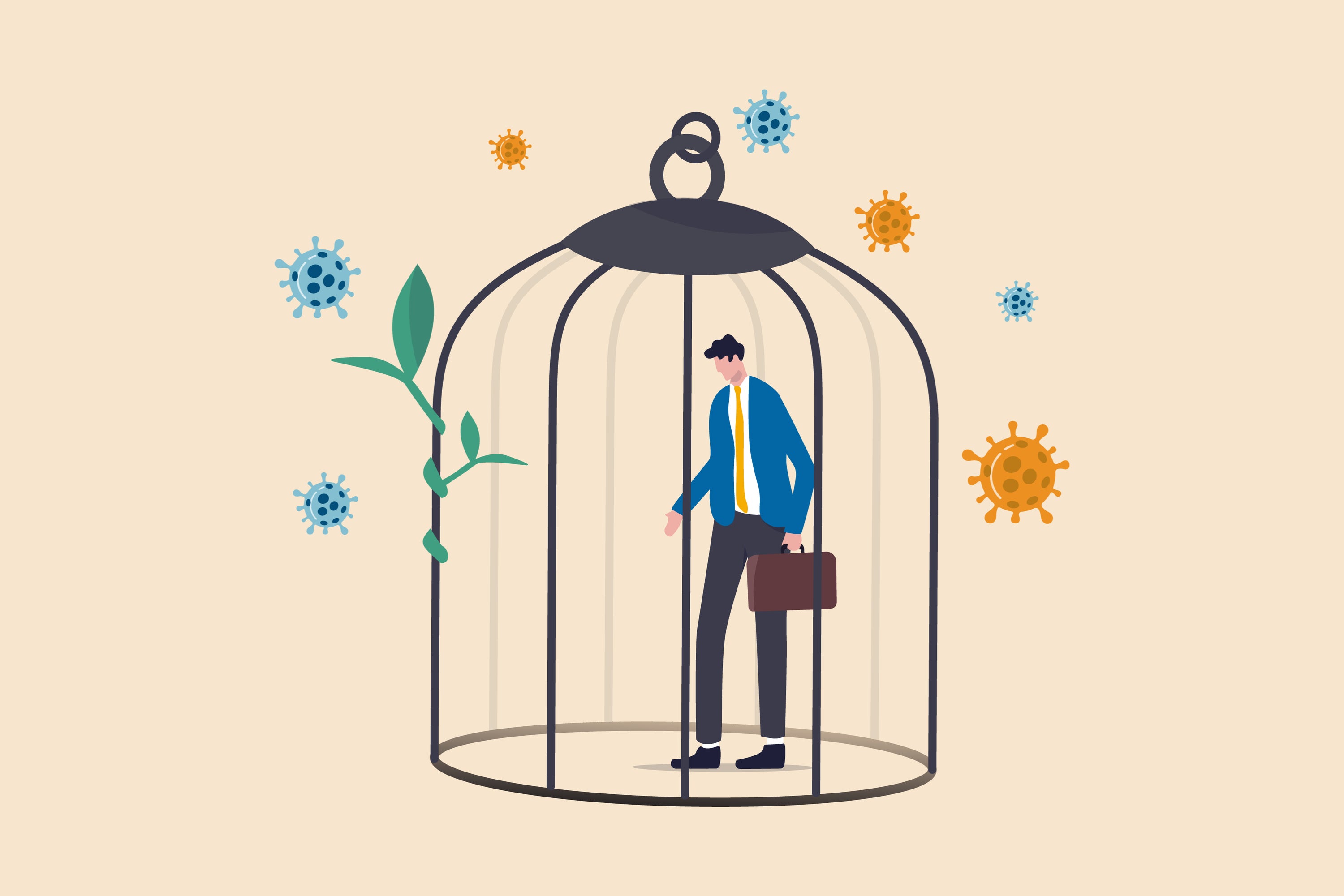 The lockdown in Victoria brought abrupt changes. Routines were interrupted. Work and home environments were altered considerably, and boundaries crossed. Organic and physical connections with loved ones and support networks were restricted. 
If you're a Victorian, you'll likely agree that it has taken considerable emotional energy to find effective ways of adjusting and coping with these changes. 
Isolation has also encouraged a slower, possibly more reflective and restorative life. If you experience anxiety, this was likely time with less triggers. 
"Being cocooned at home might feel suffocating at times for some; however, for many, and particularly those who struggle with anxiety, there may be a sense of safety and calm that comes with reducing our need to step out of our comfort zone." 
Leaving your 'safe haven' may present unmanageable uncertainty and obvious risks, which may prompt a variety of feelings. 
What you might be feeling as restrictions ease
"
Change for anyone results in many emotional experiences such as worry, stress, anxiety, frustration and irritability to name a few. It's also possible that we might not feel as excited and positive as we had expected once change comes and this contrast in our expectations and reality can also be challenging.
As we've heard probably too many times now, these are 'unprecedented' times. However, what probably hasn't been acknowledged enough is that Victorians are likely feeling a gamut of 'unprecedented' emotions as they emerge from lockdown. 
Let us assure you, all of these emotions are normal in the context of the wrecking ball that has been COVID-19. 
Blundell says as soon as we create a new normal and we begin to adjust, our comfort zone changes. 
"Getting out of lockdown might also then be quite jarring and possibly even quite overwhelming and anxiety-provoking, not just for those with anxiety or other mental health concerns." 
Blundell also explains that with the slow lifting of lockdown restrictions, we're going to be more stimulated and our routines will change again. 
"So, any adjustment period and stepping out of our comfort zone can be tough even if it's an adjustment or change we really want," she says. 
"Change for anyone results in many emotional experiences such as worry, stress, anxiety, frustration and irritability to name a few. It's also possible that we might not feel as excited and positive as we had expected once change comes and this contrast in our expectations and reality can also be challenging." 
While relief and excitement are definitely on this list of emotions, a lot of you are probably also feeling unease for a variety of reasons: 
You might feel conflicted about wanting to get out of the house more but also wanting to stay in your safe haven. This may be even more difficult for those with children.
You might feel stressed and unprepared about how to act in public.
You might feel anxious or fearful of a resurgence of the virus once people begin socialising more.
You might feel angry, distrustful or powerless about other breaking physical distancing rules or because you feel your state has emerged from lockdown too early (or not early enough).
You might feel lonely if you don't have many connections to catch up with post-lockdown.
You might feel frustrated or unsupported if you have had to work from home and this has been a negative experience, or you have to return to the workplace and you don't feel comfortable yet. 
So, if you're feeling anxious about stepping outside of the fortress you call home, and you don't feel ready to greet the post-stage four lockdown world with open arms, that's okay. However, a little bit of knowledge might help you process the experience and ease your unease. 
Chief Psychologist, Kate Blundell, suggests these 10 ways to help you be kind to yourself and reduce your anxiety as you emerge from lockdown. 
10 ways to reduce anxiety as you ease out of lockdown 
For those of you who have been in isolation for weeks or months, those boasting their best #isolife stories you read on social media may not have reflected your reality. There is no expectation that they ever should have. You likely adjusted to 'life in iso' the best you could. 
So, as we see the gradual easing of restrictions and opening up of Victoria, it goes without saying that there is no expectation for how or when you ease your way back into the world outside your home. 
If you're feeling even the slightest bit apprehensive or anxious about easing your way out of lockdown, Blundell has compiled some helpful advice about how to maintain, or even help you improve, your mental wellbeing
    1. Set your own pace but challenge yourself along the way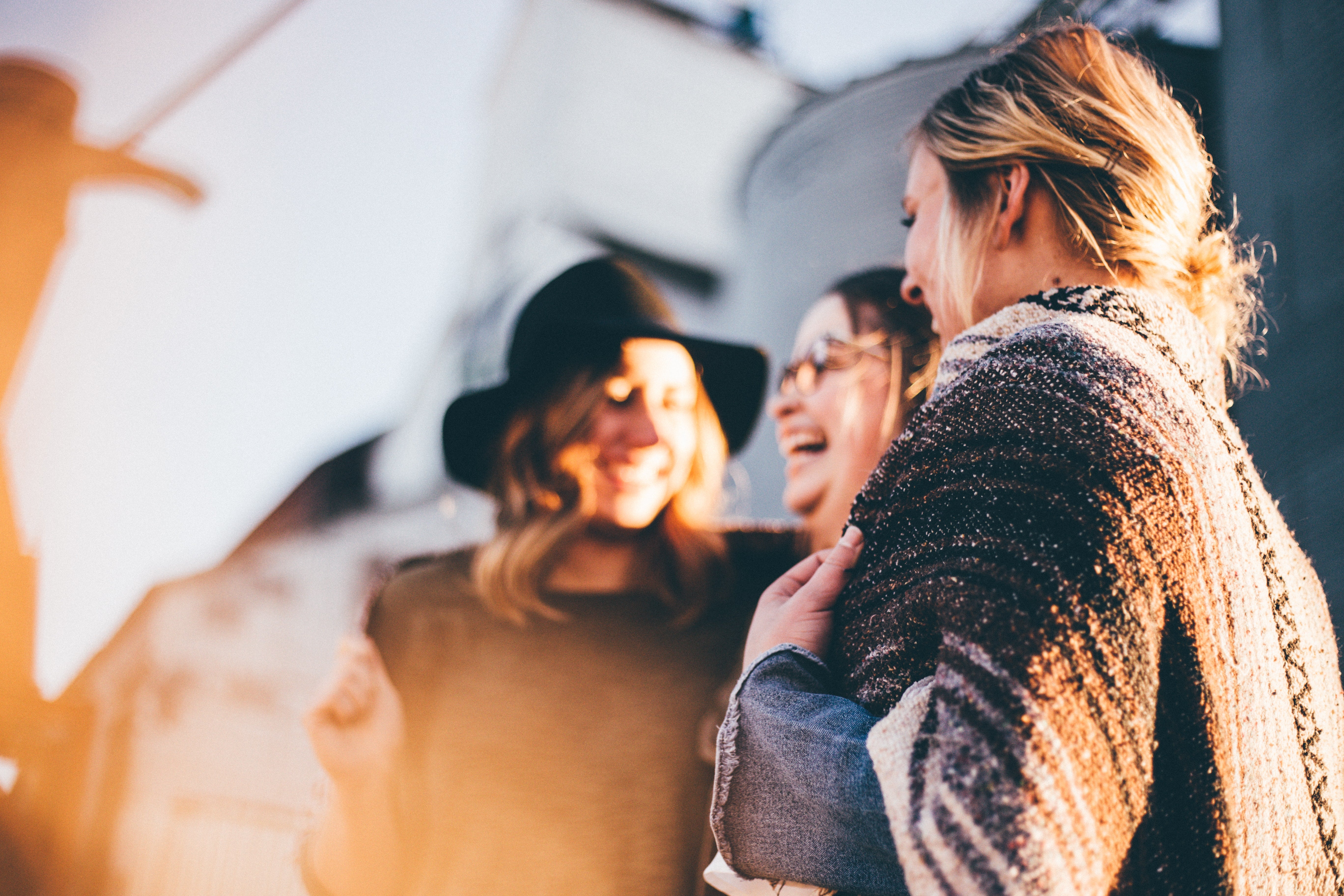 When guidelines determine it is safe to have more social flexibility, you should be the one who decides how much you venture out of your home. Following your instincts on this can be one way to reduce feelings of anxiety about entering public areas, even possible COVID-19 hotspots. 
Blundell advises we should all make changes at our own pace and not be dictated by keeping up with, or comparing ourselves, to others. 
"Just because friends or others you know are doing certain things or going to different places this doesn't mean you have to," Blundell points out. 
"However, it is also important to be mindful of whether you're avoiding certain places and/or experiences, or even using continued isolation and withdrawal as a way of coping with the anxiety and fear of easing restrictions or stepping outside of our comfort zone," she adds.
Blundell encourages Victorians to reflect on the reasons for avoiding places and experiences they previously enjoyed. 
"A trick here is to notice when you're feeling reluctant to do something and ask yourself a simple question: What is motivating me not to do this?  If the reason is feeling worried above and beyond what you think is realistic and helpful then this is a good sign you should try to push yourself to get into your stretch zone a little bit more." 
When the time comes to catch up with friends, if you feel like it is too much too soon, you can always retreat back into the sanctuary that is home or engage in activities where physical distancing is guaranteed. 
You're also allowed to say 'no' to events or catch-ups, particularly if you're keen on maintaining a balance of activities inside and outside the home. 
On the contrary, there are benefits to challenge yourself in small ways, to pursue some of your much love pre-lockdown activities. 
"Try making small, gradual changes and remember that getting out of your comfort zone is always a little uncomfortable."  
If you're a parent your kids are probably already chomping at the bit to explore the outdoors more. Wanting to see them interact with a few friends in open spaces, or get back into some of their favourite outdoor exercise may be enough of a challenge for you. 
    2. If it all feels too much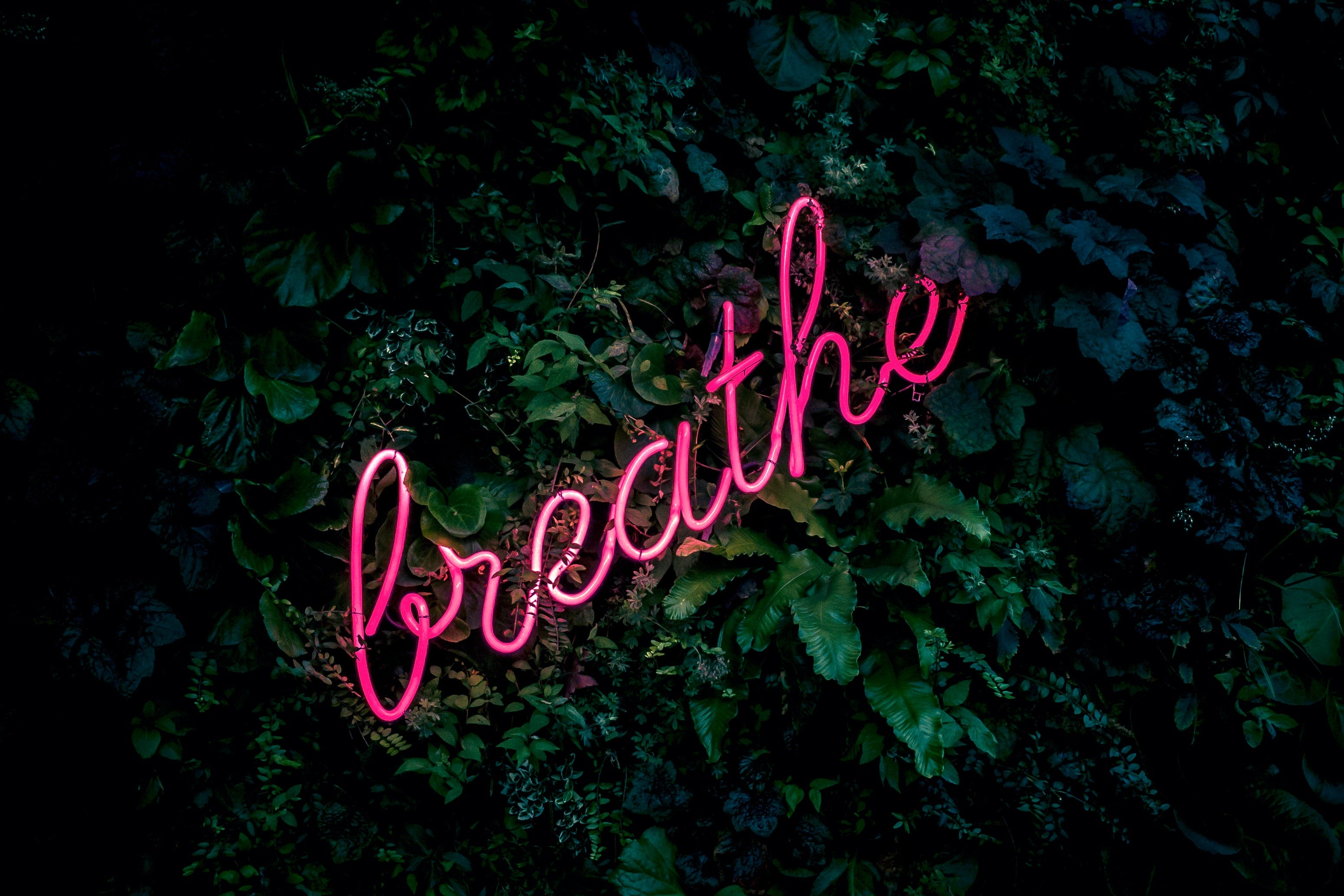 If you approached lockdown as a time of solitude and quiet to disengage with technology and your busy life, returning to the public may be somewhat of an assault on your senses. 
Also, if you experienced feelings of anxiety prior to COVID-19, the chances are that the re-emergence from lockdown may trigger some anxious thoughts. This is completely normal and may even be experienced by individuals who never previously felt anxious about being in social or public settings. 
If you feel this way, try these tips to ease your way into public life: 
Pop on your headphones – this may help to prevent sensory overload when you're out and about. Listen to music, a podcast, an audiobook or call a loved one to help defuse the noise.
Spend time in open spaces – take a book to your local park or an open space that allows you to avoid groups of people and a lot of noise.
Catch up with small groups – while the guidelines will determine how many people will be able to gather in outdoor areas anyway, catching up with friends or loved ones in small groups can be another way to reduce your exposure to a lot of noise.
Choose the quiet times to do your shopping – knowing that you need to leave the home to restock the fridge and pantry can be a daunting thought that may trigger anxiety. Try to work out when your local supermarket is the quietest and choose this time to shop.
Acknowledge the anxiety and remind yourself you are safe – our thoughts are very powerful and so are our feelings. Try acknowledging and reminding yourself that some level of anxiety is normal and okay and allow yourself to feel it. Doing this rather than trying to escape the feeling is often much more effective and teaches us that even when we're feeling worried, we can cope.
Try some relaxed breathing – Blundell says "relaxed breathing activates our parasympathetic nervous system which tells us we're safe and we can relax and so reduces some of the physical symptoms of anxiety or stress.". Try breathing in for the count of 4, holding the breath for 4 and then exhaling for the count of 4 for a few minutes to allow your body to naturally calm. 
     3. Keep in touch with guidelines 
While we do not endorse exposing yourself to news for hours on end or even every day, it can be a good idea to stay up to date with your state's restrictions and guidelines. 
We suggest this because being informed can be another way to reduce uncertainties and reduce your anxiety. 
    4. Take advantage of allowed activities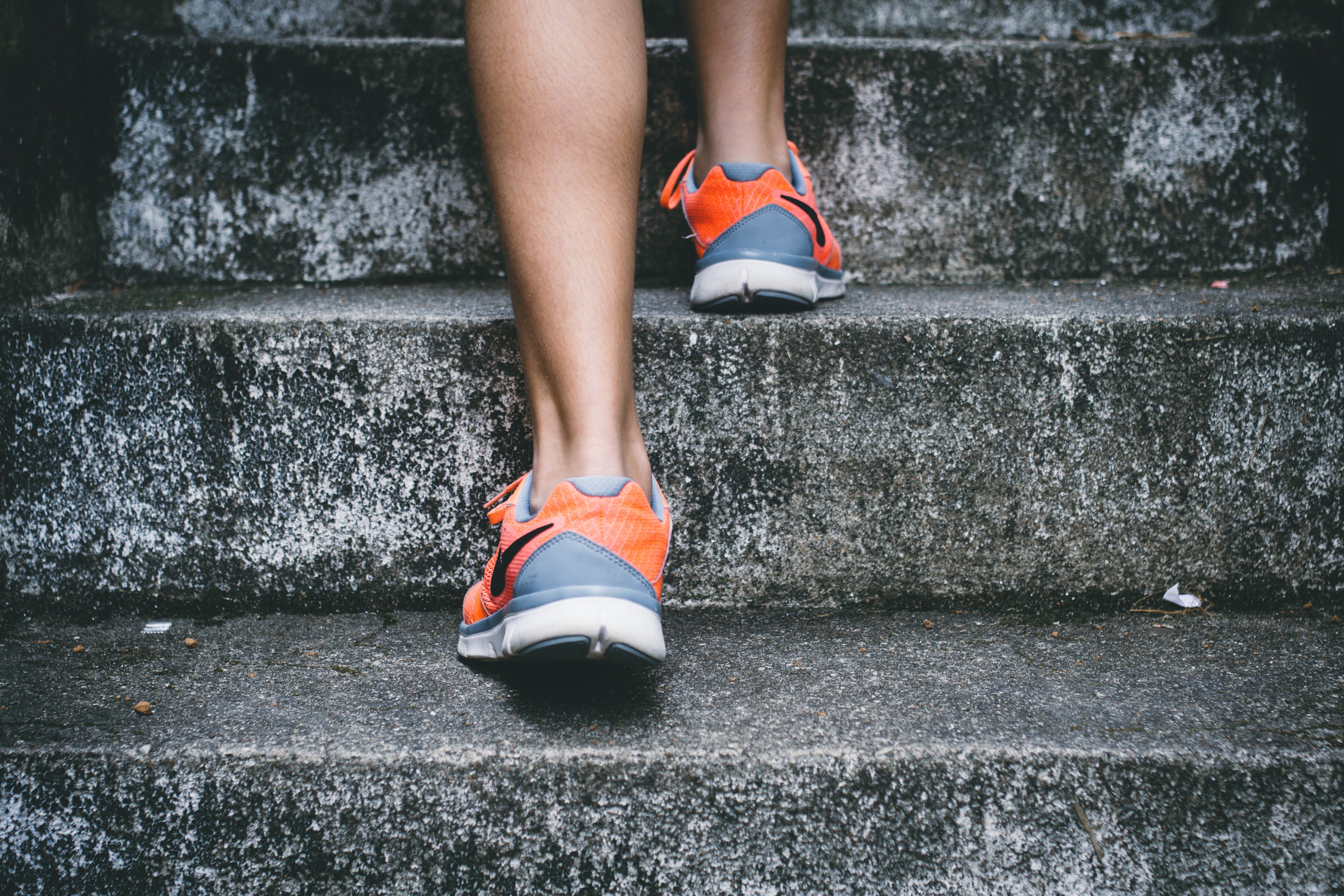 According to the AIA's Vitality – Wellbeing Index*, released May 2020, individuals who do more exercise have lower risks of depression. Interestingly, the report found that individuals who achieve 10,000 or more steps each day were found to have had 50% of the depression rate of those who take 2,000 steps or fewer. 
Seeing as heading outside your home for exercise is allowed under Victoria's restrictions, this is a great way to prioritise your mental wellbeing and reduce feelings of anxiety and depression. 
"Use your exercise time as a chance to get some social contact and go for a walk in the sun with a friend or loved one or, just get out and about around others (while keeping a safe distance of course)," Blundell suggests. 
Ensuring you focus on getting 7-8 hours of sleep a night and eating well are other well-known ways to maintain, and improve, your mental wellbeing. 
    5. Engage with meaning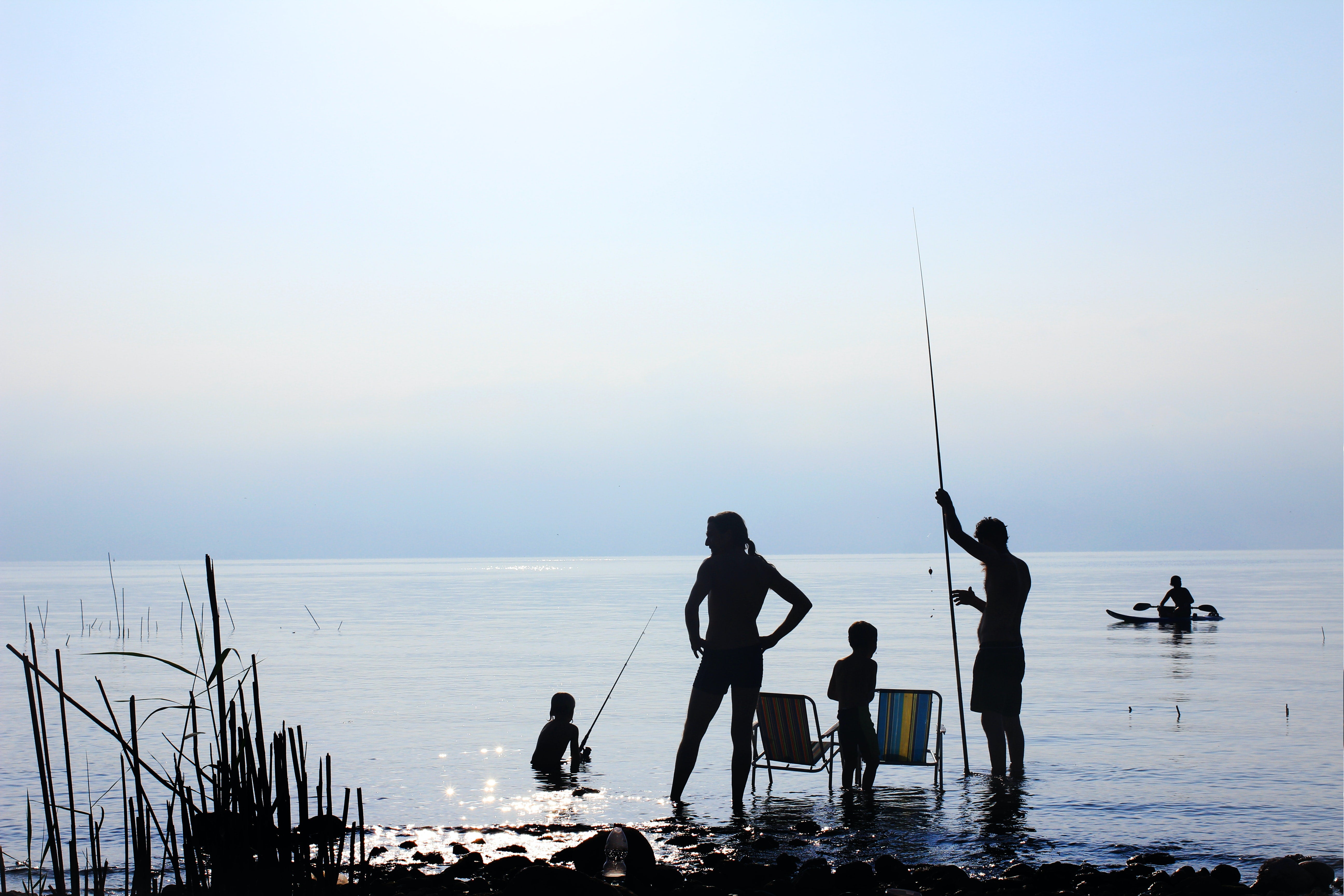 Whatever experiences you choose to participate in as restrictions ease, choose to engage with meaning. Owning your choices and making them right for you can be a powerful way to reduce any anxious thoughts about leaving your home. 
You've likely had some time in lockdown to assess your values and priorities, and let this guide your decisions after lockdown. Participate in activities that will bring you joy and allow you to feel gratitude. During a time when so much is being dictated for us, taking charge of your choices will likely have a positive impact on your anxiety levels and feelings of self-worth. 
If you've realised that you'd prefer not to catch up with your mates at a loud footy match (when this is allowed again) and instead would like to get together for a long bush walk or bike ride, then so be it. Own your decisions and find friends who are aligned with your interests. 
    6. Reduce expectations to reduce anxiety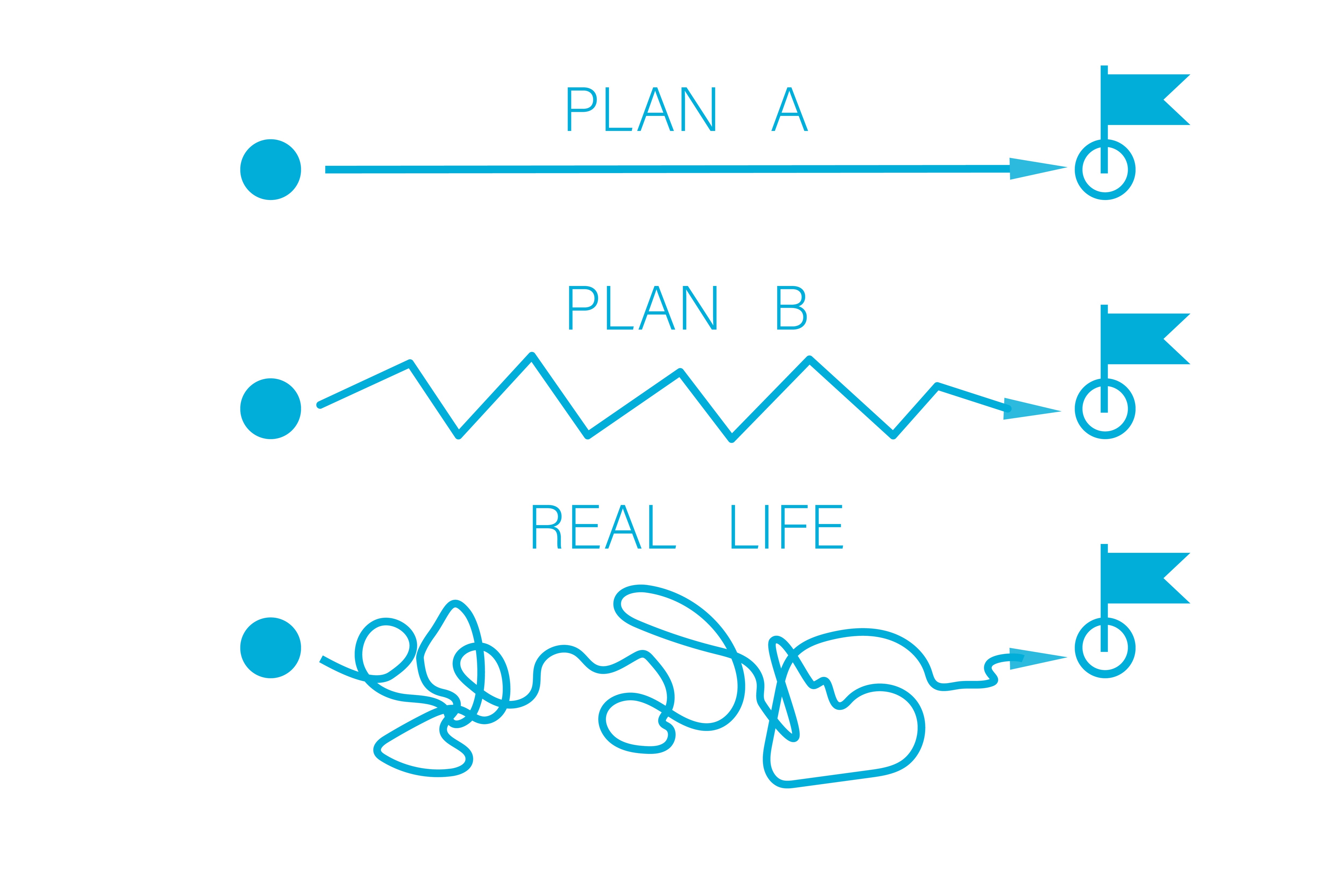 Life after a few weeks or months in your own (or family's or friends') company it is normal to feel apprehensive or uncomfortable about connecting with others face-to-face. 
Go easy on yourself during this process. Lower your expectations in an attempt to reduce any anxious feelings about socialising or bumping into acquaintances in public. 
Even if your first get-togethers are a little awkward, know that making these connections are positive for a balanced life and having realistic expectations for ourselves and others is very important. 
"If you approach a catch-up feeling anxious and nervous, you may be more likely to be quite hypervigilant, and too focused on whether you're going to say or do the right thing," Blundell points out. 
In this case, it is likely that you might focus too much on any part of your interactions with others that you perceived to be negative. Blundell says that unfortunately this can actually create a sense of awkwardness and make it harder to be present in our interactions. 
"Try being mindful and present, and focus on noticing and being curious about the person you're interacting with to get the most out of these catch-ups. And, don't forget, others are likely feeling the same way, so to be kind to yourself and others and remember to have a laugh.
By reminding yourself that your family and friends may be feeling the same way as you, you can lower the expectations you have on yourself, and try to focus on the joy of catching up with loved ones. 
If you have young children, you've probably been fielding questions about why they haven't seen their friends lately. While we know socialising for children is crucial for their development, you are allowed to feel apprehensive about organising play dates and catch ups for your kids too. 
If you're feeling this way, chances are so are the parents of your child's friends. Have the discussion about what you're both comfortable with, and potentially limit the length or conditions of these interactions. Established distancing rules may continue to dictate some of these guidelines anyway. 
     7. Ease your way back into the workspace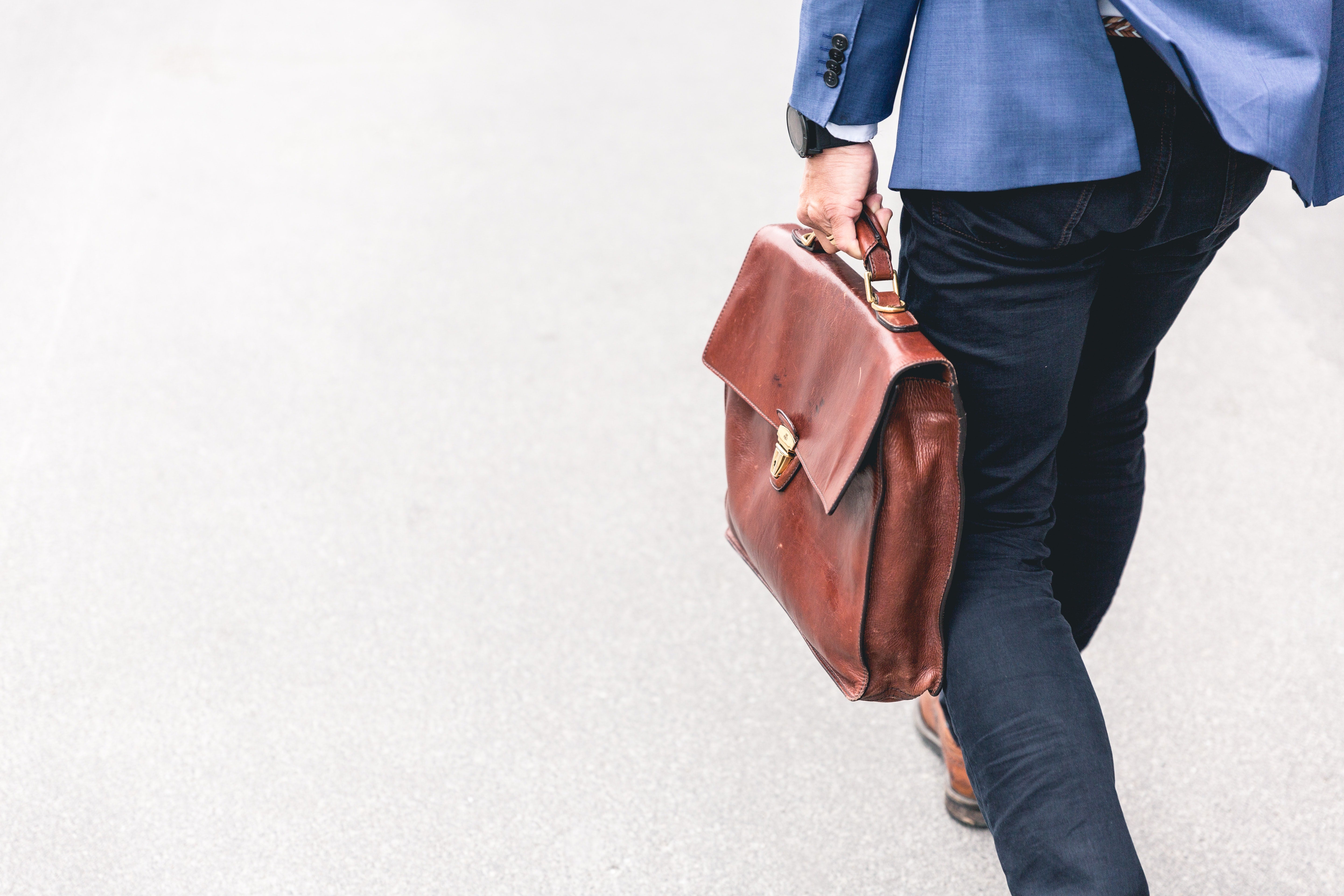 Not many of us have as much control over our work lives as we do our personal lives. However, we still have the right to discuss any anxieties or concerns we have about returning to the office or face-to-face workspace (when the time comes) after having worked from home. 
After all, COVID-19 forced so many of us out of our workplaces and into a home working environment. There should be scope for flexibility when returning to your regular work environment, such as:
Start a discussion – If you feel like you have benefited from working from home (or your family has), or you would like to ease your way back into the workplace, this is actually the perfect time to have a chat with your manager or boss.
Maintain beneficial practices – If you found working from home gave you an opportunity to find more balance (and potentially more productivity), try to find a way to achieve this when you return to the office. This may help ease anxieties you may have about returning to the office. If in lockdown you started each day with a mindfulness activity, try to continue this in the office at lunchtime.
Enquire about your employer's or company's mental health support program – many companies have what is called an 'Employee Assistance Program' (an EAP) designed to support and maintain their employees' mental health. If you're feeling anxious about returning to the office, ask your HR manager about getting support from a registered psychologist through your company's EAP program. Alternatively, reach out to an online psychologist like My Mirror who can provide video conferencing psychology sessions to give you the flexibility to debrief about your concerns outside of the workplace – in the comfort of your own home.
     8. Accept what you can't control and focus on the present 
"
When something is worrying you, ask yourself, 'Is this something I can change or do something about?'. If the answer is yes, take action. If the answer is no, try letting go of the worry.
There are many factors in life out of our control, from the weather to being able to control the opinions of others. 
In the present environment, many of these factors are 'COVID-19 pandemic' related. For instance, the release of a vaccine is out of our control. 
Blundell says that if we're constantly fighting against the things outside of our control, we can begin to feel pretty exhausted and this can increase our sense of powerlessness, anxiety and a host of other negative experiences. This is unhelpful when easing your way out of the security of your homes and back into public life. 
Instead of worrying about factors out of your control, Blundell recommends trying to notice the things within your control, and focus on the small steps and changes you can make to cope. This may include focusing on how you spend your time, and who with, when you tune in to the news and when you give yourself a break from certain aspects of your life. 
"When something is worrying you, ask yourself, 'Is this something I can change or do something about?'. If the answer is yes, take action. If the answer is no, try letting go of the worry." suggests Blundell. 
"A simple exercise for this is to acknowledge and label the worry while taking a step back from it. Some dialogue for this is, 'Ah, there's the worry about ….'. Acknowledge it can't be changed and then redirect your attention to the present moment. You can do this by focusing on each of your five senses and asking yourself, 'What can I see, hear, touch, smell and taste?'. This is an easy way to come back into the present moment," explains Blundell. 
     9. Keep a record of your wins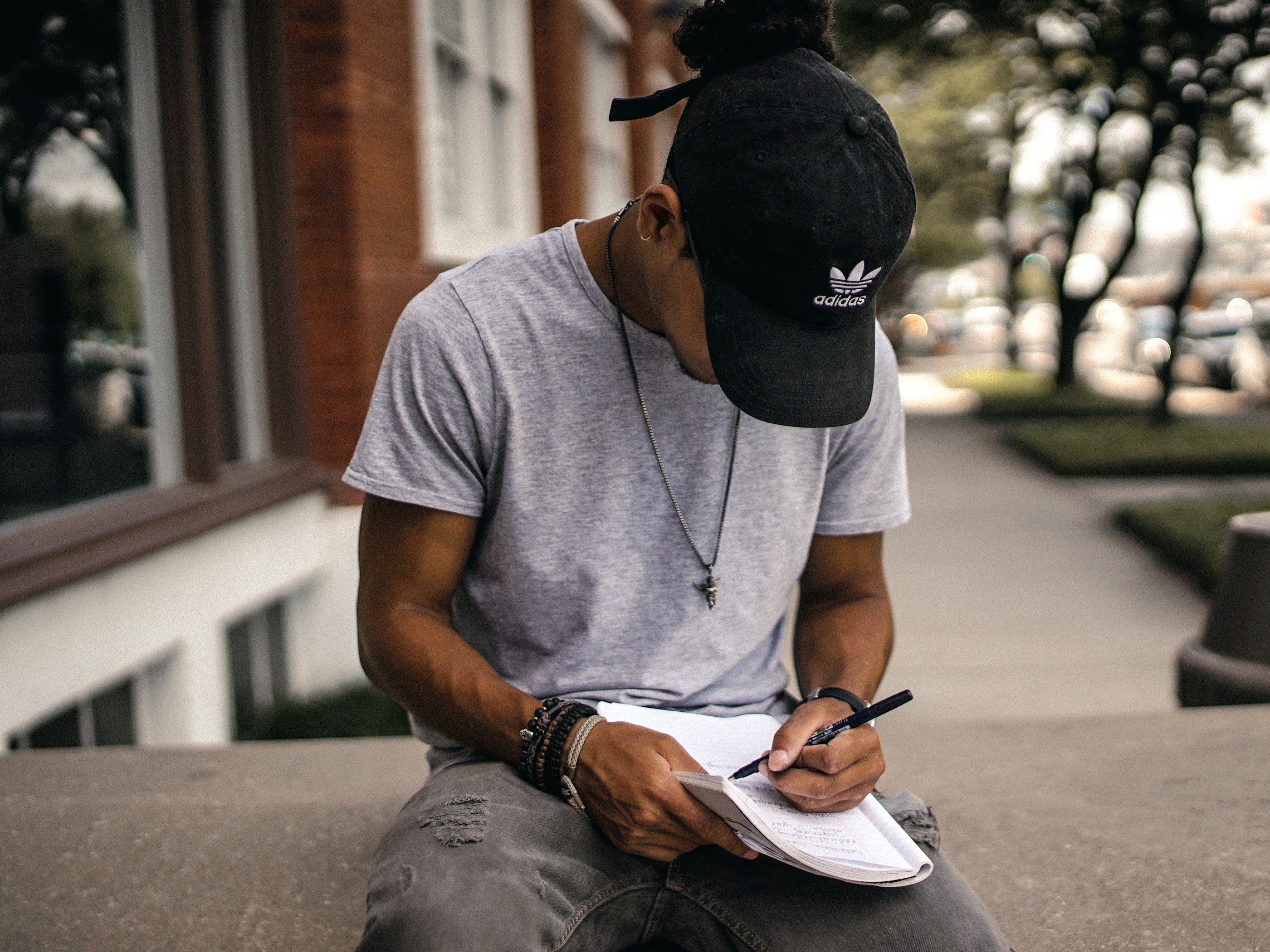 Life is full of ups and downs, especially in this new COVID-19 era. 
The trying moments and uncertainties – and there may be a few – during the gradual easing of lockdown restrictions may trigger your anxiety about returning to life beyond your front door. 
Maybe you're feeling anxious about returning to the workplace in the near future? Maybe you're concerned that others will become complacent about physical distancing as case numbers continue to decline? Or maybe you're finding it frustrating to be out of your home but not being able to catch up with your friends at your favourite café? 
One way to combat the more challenging and anxious times is to take some time out to record the wins. Grab a journal (or even voice recording app on your phone) and engage in this positive way of processing the highlights of each day, week or even month when emerging from lockdown. 
For example, if you go for a bush walk, record a description of how your senses were brought to life by the nature around you. Thinking about how your senses are evoked is an achievable mindfulness activity that can help you truly benefit from your time outside your home. 
Finding moments of each day that we feel grateful for is a powerful way to offset our anxious thoughts and reset your perspective. If it is not writing, then maybe another form of creative expression will provide a platform to record your wins. 
If you're looking for a more in-depth way to assess your values and practice gratitude you might like to check out online courses like seven-time world champion surfer Layne Beachley's new personal development course, 'Own Your Truth' through her Awake Academy.
    10. Share your concerns with your trusted tribe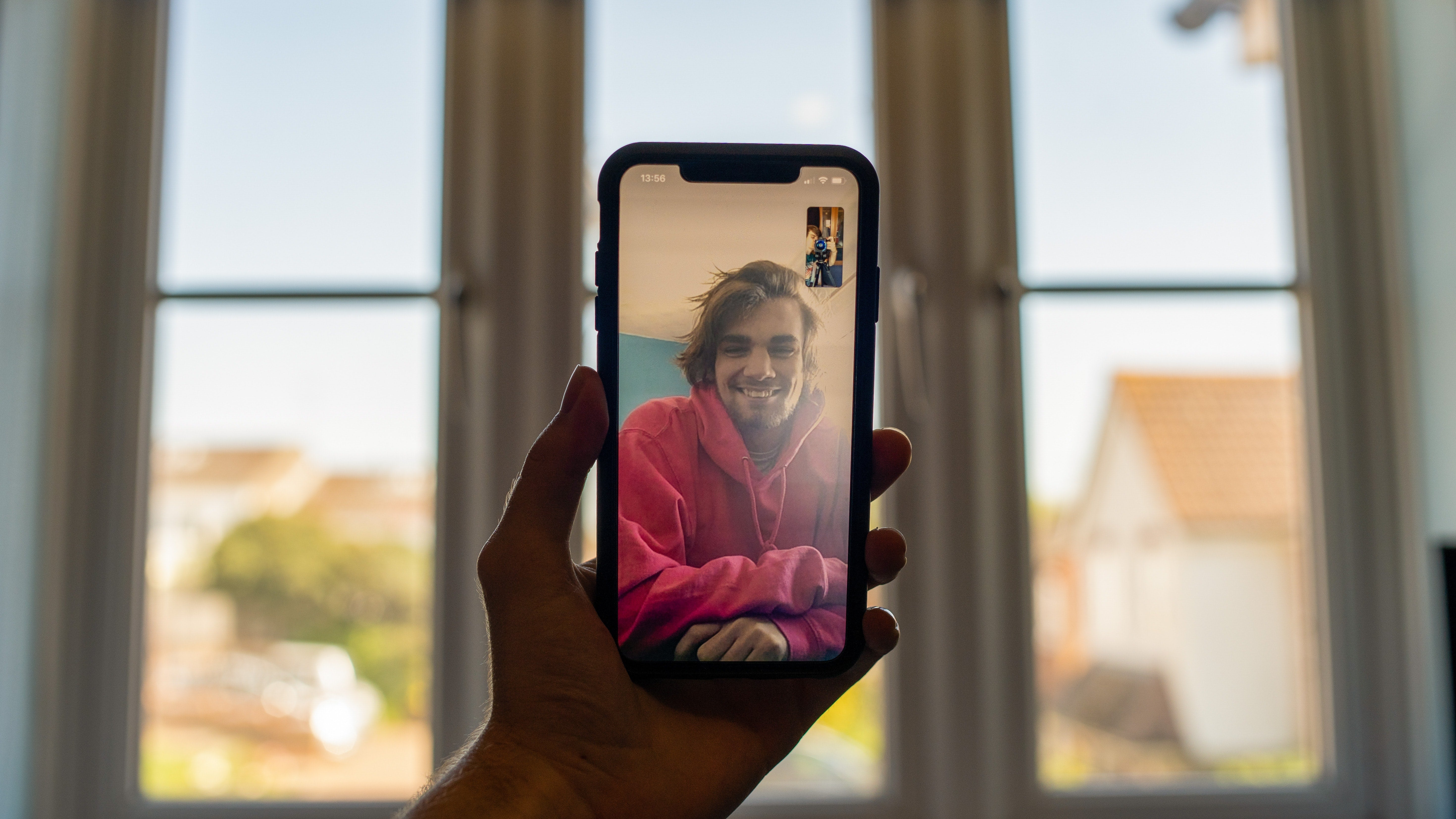 There are proven benefits of sharing your thoughts and concerns. 
Allow yourself the time to build, and reach out to, a tribe of loved ones who you connect with positively and share your thoughts with them.
If this seems too challenging at first, start the process by writing or expressing yourself and your concerns in other ways. Even if you're not sharing with others, there is proven benefit to getting things out! 
If you'd rather not open up to those close to you, try reaching out to a professional for some guidance. Online therapists, such as the experienced and registered psychologists in the My Mirror team, can help you offload your concerns and build your emotional resilience from your own home, and on your own schedule. 
My Mirror psychologists are available up to 21 hours a day, to ensure there's someone to speak to you when you need it.
Will your feelings of anxiety pass? 
Humans are very resilient and with time, much of the unease we feel about uncertain change, in this case emerging from lockdown and about the ongoing risk of COVID-19, will diminish. 
"There is no one size fits all when it comes to your psychological reactions and that is okay," Blundell points out. 
"It's likely to take all of us some time to re-adjust and asking how long this should take is like asking, how long is a piece of string. The best thing we can all do is check-in with ourselves regularly and if you notice that you're still not feeling yourself or a sense of unease and difficulty about adjusting is lingering, then it's okay to ask for some further support. Try to remember that we're all normal people coping with very abnormal and challenging times." 
References: 
*AIA, 'Vitality – Wellbeing Index', May 2020, http://www.aia.com.au/content/dam/au/en/docs/reports/aia-vitality-wellbeing-index.pdf