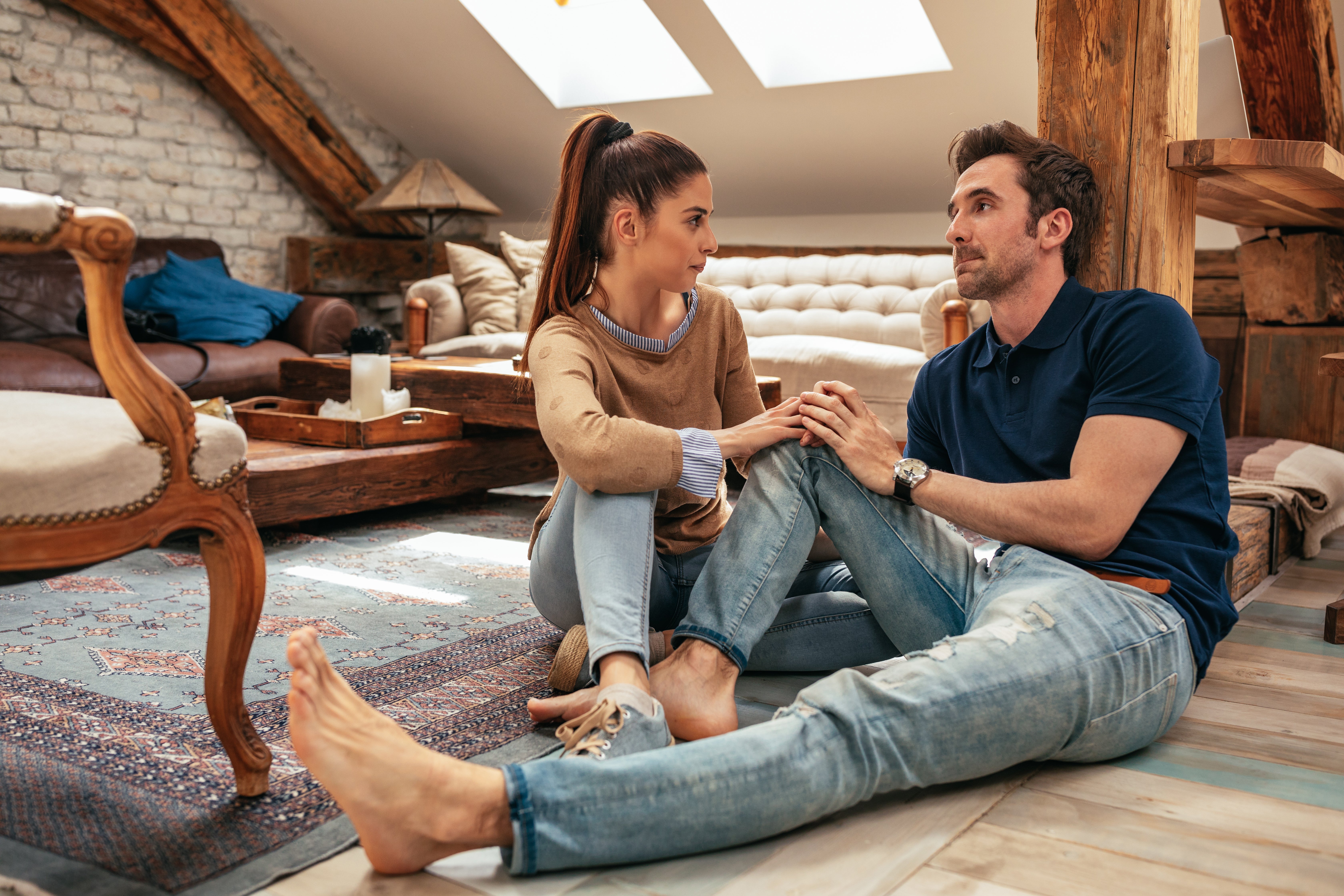 I can only assume the 6-8 cups of water balanced around our one bedroom apartment are a gift of accessible hydration and not an attack at my flagrant expressive hand motions. 
It's day 30 of social distancing and these may be some signs that isolating with your significant other is not an ideal situation: 
Chewing loudly is now a punishable offense in the court of law. 
Your partner is training to hit Ariana Grande's high notes (but none of the other lyrics). 
If something is said in a Zoom conference at normal speaking volume, was it really said at all? 
Phone conversations, have they always been this loud? 
Your partner ate most of the snacks but left you exactly one M&M...like a serial killer. 
The dishes – what about the dishes? I said I'd do it later?! 
Your partner is vacuuming, which is almost certainly to shame you for not vacuuming. 
You both need to be present and spend quality time together, but this next TikTok might actually be original content. 
Lest we forget looming mutual concerns around job security, a struggling economy, the future of humanity.
As we continue to navigate the new normal of being confined to our homes, many of us are understandably feeling the strain on our relationships. Going from simply living together to spending every waking moment with each other can be taxing on the wellbeing of both of you. By remaining mindful of each other and striving to achieve a sense of balance within our relationships during this time, we can make for a much more positive experience.  

There will be moments during isolation that see us enjoying activities with our partners that previously may not have been a regular occurrence, such as cooking elaborate meals together or starting a fun project around the house. However, it's crucial to simultaneously understand the need for separation, space, and time alone.

Relationships require work at any given time, but it is especially important to 'step up to the plate' during our time in isolation and take responsibility for our role as a partner. We recently spoke to our Chief Psychologist, Kate Blundell, to ask for some advice about how to do this and how to maintain a happy, healthy relationship throughout our time in isolation. Here are some of her thoughts.
 
Acknowledge how you're feeling and communicate that to your partner

It's perfectly acceptable to be struggling under the weight of constantly being at home and in each other's company. You may feel that because there are many others who are worse off than you in these times, your anxiety is less justified or valid. However, it's important to acknowledge and allow yourself to feel uneasy and to allow your partner to do the same. Take the time to sit down and discuss how you are both coping. You might ask: How are you feeling within yourself today? Is there something I can do to help alleviate the anxiety/fear you're feeling right now? How can I be a better partner to you at this time?

Plan and share the workload

Take the time to plan for the week ahead in the way of household responsibilities or taking turns with home schooling and doing activities with the kids. Create a roster or schedule of sorts and pop it on the fridge; this may sound tedious to some, but there are huge benefits to be had from maintaining a sense of structure in such uncertain times. A schedule creates boundaries and a clear sense of direction when it comes to sharing the workload. Essentially, it is a great way to avoid any disappointment of unmet expectations you might have with your partner if you didn't have a plan and individual responsibilities for the week ahead.

Get moving!

Whether it be together, apart, or a combination of both, there is no denying that the benefits of exercise are crucial to your overall wellbeing during isolation. Endorphins have the ability to relieve pain, reduce emotional stress and improve the body's immune system. If you can feel good within yourself, then you will naturally emanate this to those who surround you, including your partner. Partner workouts can be an incredible way to expend any restless energy that can accumulate from being cooped up at home.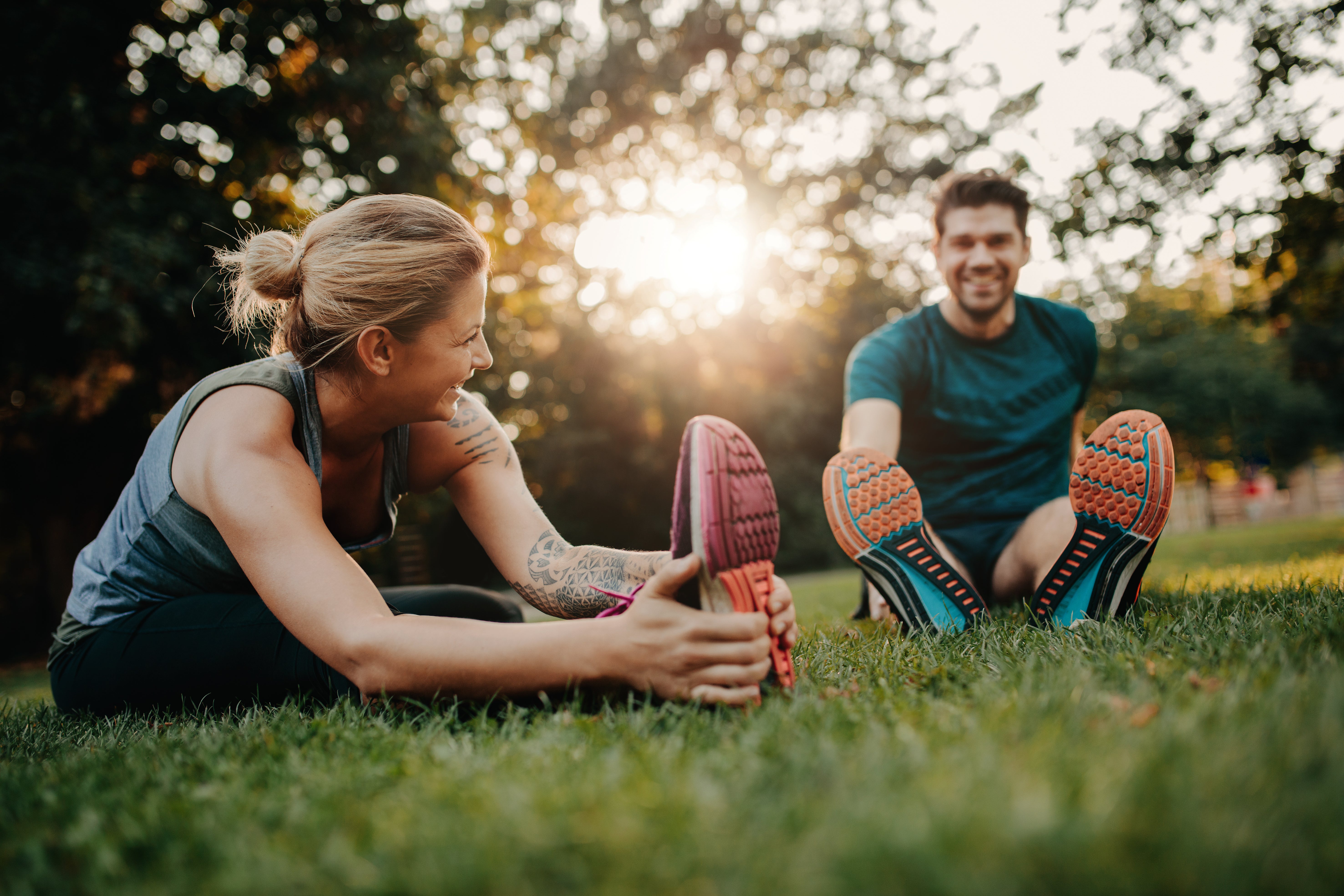 Find your own space during the work week

I cannot stress enough just how important it is to actively create space from each other during this time. Setting healthy boundaries in this environment is paramount to the overall wellbeing of your relationship. Find your own work zones in the house, ideally in separate rooms and try to limit your verbal interactions during 'work hours'. You should aim to treat it as though you are both at your usual, respective workplaces and endeavour to adopt these circumstances into your home life. If you have to, communicate via text instead of popping into the room that your partner is working from, thereby limiting the sense of constantly being in each other's company.  

Reach out to others/connect with friends and loved ones

It's impossible to rely on your partner as the sole source of your stress relief during isolation. We need to remain connected to family and friends during this time, in whatever way that you can. There are countless platforms available to do this right now, including Facetime, Zoom, Houseparty and more. Reach out with a phone call, an email, or even write a letter. Utilise these moments to share positive experiences with each other. Ask your friends and loved ones what the best part of their day was – this can be incredibly uplifting and beneficial.
You might also like:
How to connect positively during times of physical disconnection