The My Mirror team were talking recently about the benefits of visual resources to help children process changes that may be confronting and potentially harmful for their mental health. The current unsettling coronavirus pandemic is one significant example. So, we went hunting for a visual resource that could be used to inform children about Coronavirus and help them process their emotions.
Those of us with kids agreed that Manuela Molina's children book, 'COVIBOOK' was a brilliant resource to help children learn about coronavirus, and reduce any confusion and concerns.
Molina explains the purpose of the book on her site: "This book is an invitation for families to discuss the full range of emotions arising from the current situation. It is important to point out that this resource does not seek to be a source of scientific information, but rather a tool based on fantasy. My recommendation is to print this material so children can draw on it. Remember that emotions are processed through repetitive play and stories read multiple times."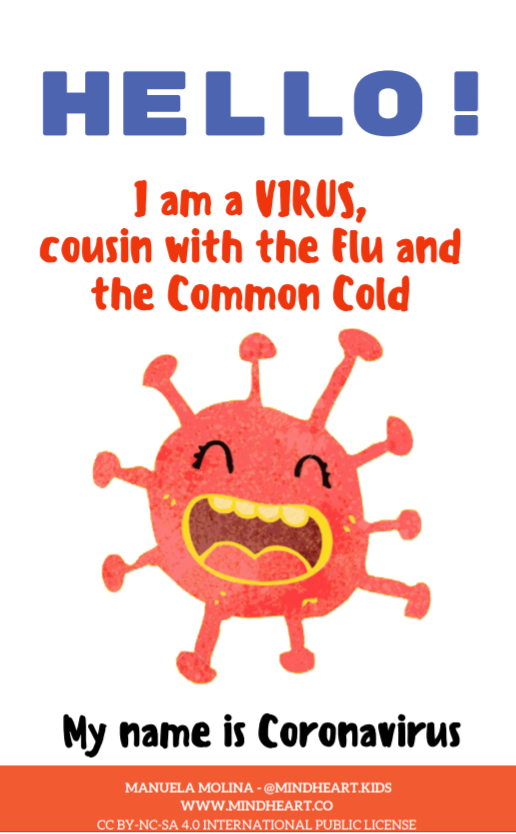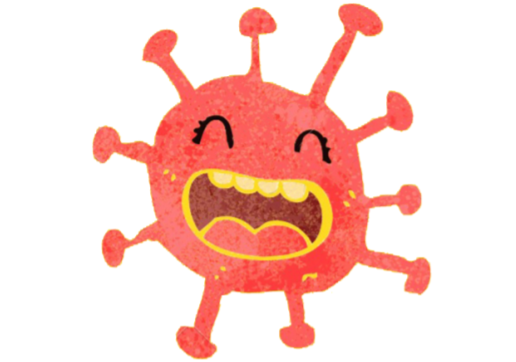 My name is Coronavirus